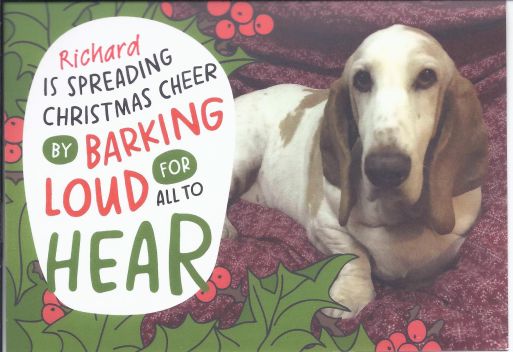 First card of 2020

Richard, owner of Adrienne Gillespie of OR.



2020 Daily Drool Howliday Card Exchange

Winstanley 2019 Family Howliday Card



Click for weather forecast




---
Our Website is dedicated to our Basset Hound,
Taz Winscott Squishywrinkles.
Feb 8, 1999 - Jun 13, 2004. We love you Taz.
Winstanley Clan Web Site Directory
2019 Daily Drool Howliday Card Exchange Winstanley Clan 2019 Howliday Card
---
******

What's new

******

******

The Winstanley Clan recommends a fabulous service that gives you a FREE web site - FREE web tools - FREE web hosting - FREE e-mail when you register a Web Address (i.e. domain name) of your choice. The Winstanley Clan Web Site is from DomainNameSanity. They will show you how building a web site - it is fun and easy. Get your own Web Address now with a low price and satisfaction guarantee at DomainNameSanity.com. We know you will find the service to be excellent.



Winstanley News: Leon is now employed by EcoVerde Odor Control Technologies, as a Field Service Technician in Biotrickling filter and Bioscrubber technology.

Leon quit smoking on Feb 20, 2012!
| | | |
| --- | --- | --- |
| | Welcome to our Website ! ! | |
Visitor count