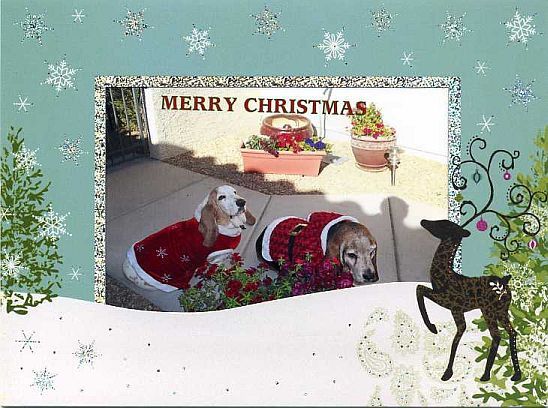 Ms Daisy & Hank the Tank, owners of Connie & Roger Moen of NV.
---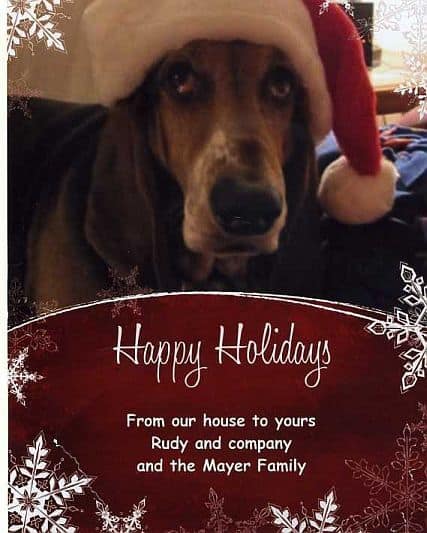 Rudy, owner of The Mayer Family.
---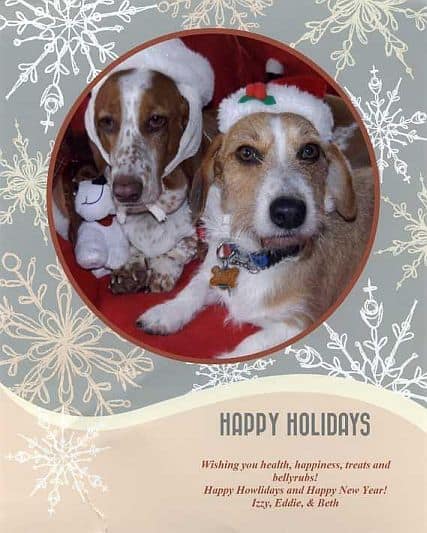 Izzy & Eddie, owners of Beth Vogel.
---
Fred ATB, Columbo ATB & Buster T Frecklefeet ATB,
owners of Cathy Larsen of NY.
---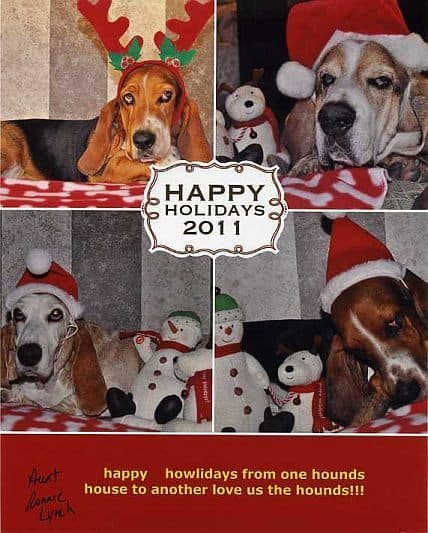 Aunt Ronnie Lynch's card. Hounds not named.
---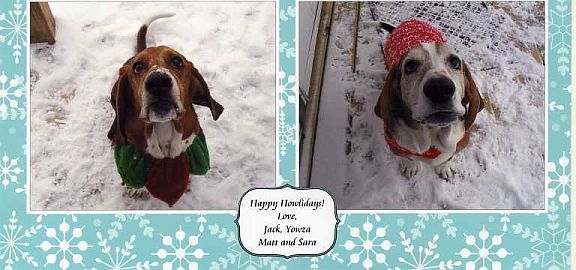 Jack & Yowza, owners of Matt & Sara Aipperspach of MN.
---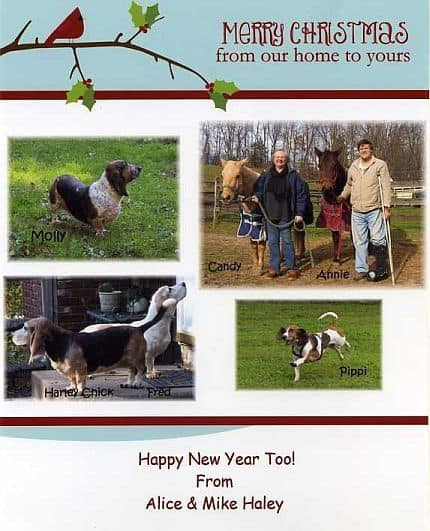 Molly, Harley Chick, Fred, Pippi, Candy & Annie,
owners of Alice & Mike Haley of NJ.
---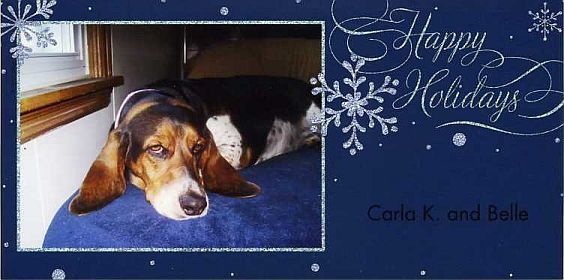 Belle, owner of Carla Kleinschmidt of IN.
---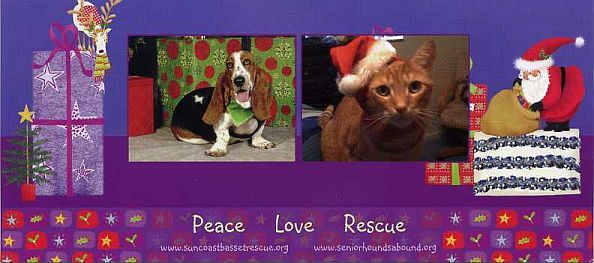 Dylan & Harry, owners of Diane & John Rebhann of FL.
---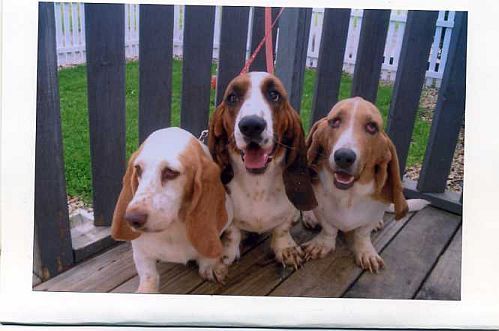 Honey, Rufus & Teddy, owners of
Mark & Melinda Robison of OH.
---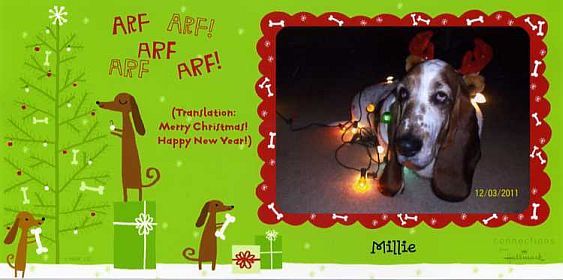 Millie, owner of Emily Hays of AL.
---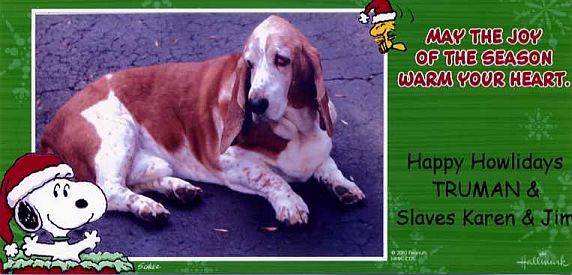 Truman, owner of Karen & Jim Gelston of PA.
---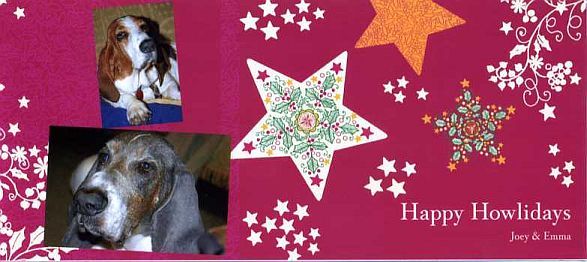 Joey & Emma, owners of Karrie Keucker of IL.
---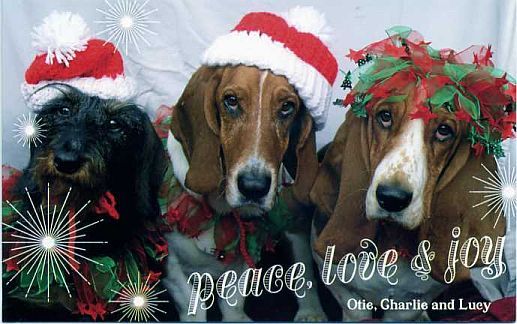 Otie, Charlie & Lucy, owners of Dennis GRage of VT.
---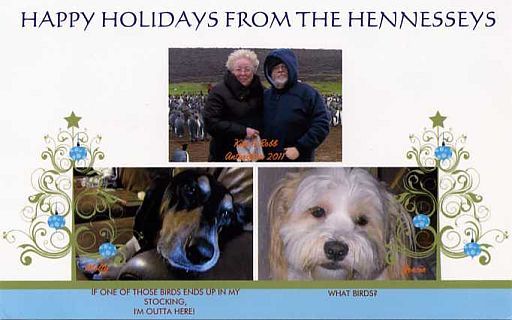 Molly & Gracie, owners of Robb & Kim Hennessey of TX.
---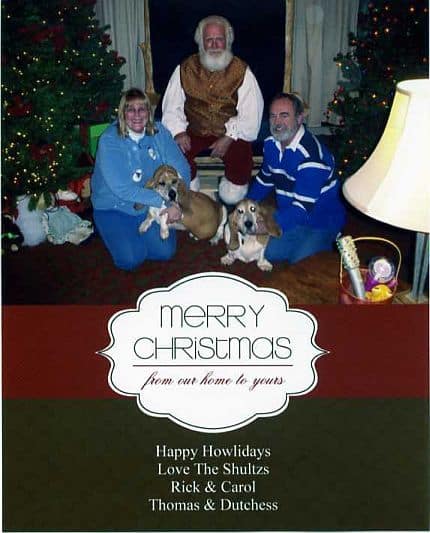 Thomas & Dutchess, owners of Rick & Carol Shultz of MI.
---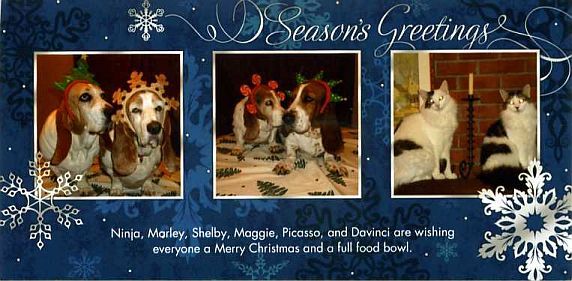 Ninja, Marley, Shelby, Maggie, Picasso & Davinci,
owners of Julie Haegele of IL.
---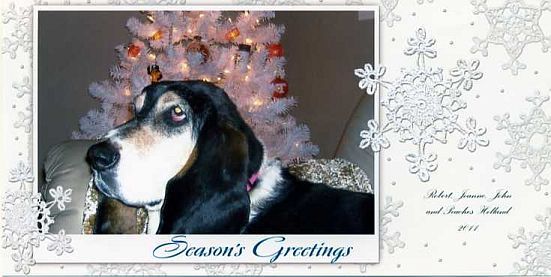 Peaches, owner of the Hollands of TN.
---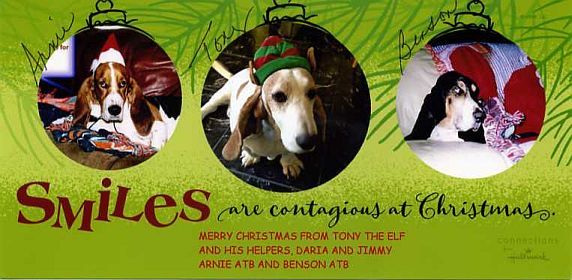 Annie, Tony & Benson, owners of Darla & Jim Emma of FL.
---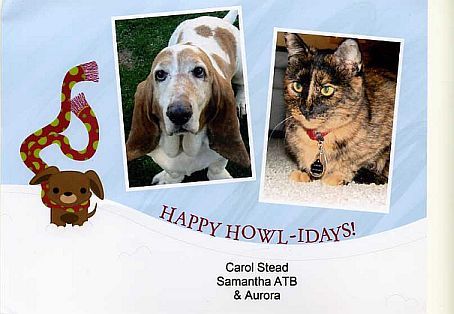 Samantha ATB & Aurora, owners of Carol Stead of AZ.
---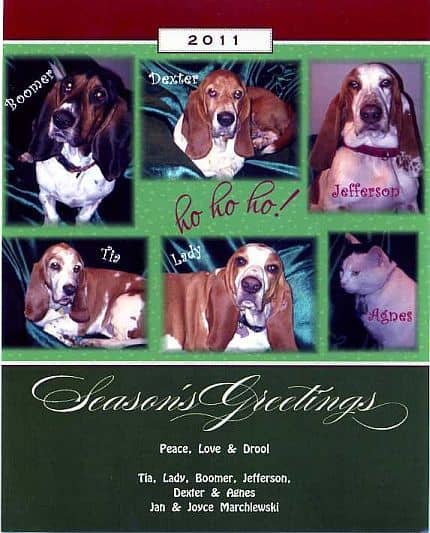 Boomer, Dexter, Jefferson, Tia, Lady & Agnes,
owners of Jan & Joyce Marchiewski of MO.
---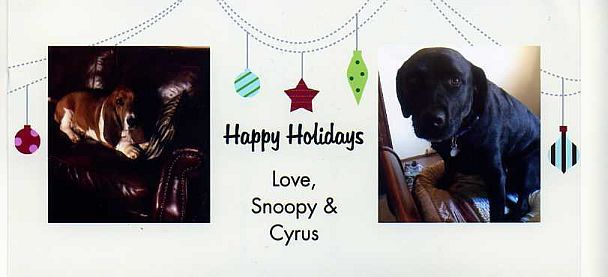 Snoopy & Cyrus, owners of Dale Rutz of CA.
---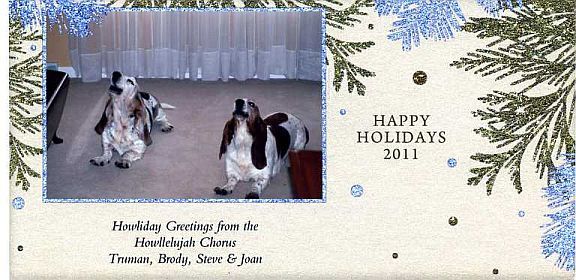 Truman & Brody, owners of Steve & Joan Conrad of IA.
---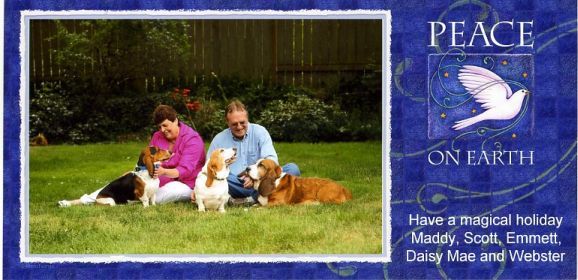 Emmett, Daisy Mae & Webster,
owners of Maddy & Scott McKay of WA.
---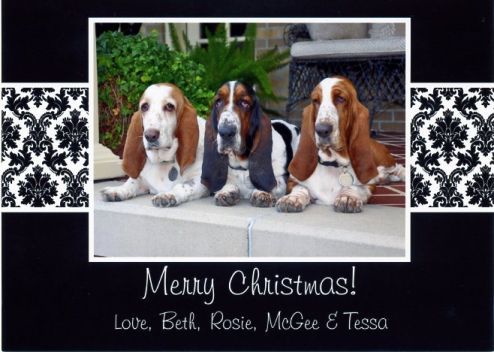 Rosie, McGee & Tessa, owners of Beth Fuller of AL.
---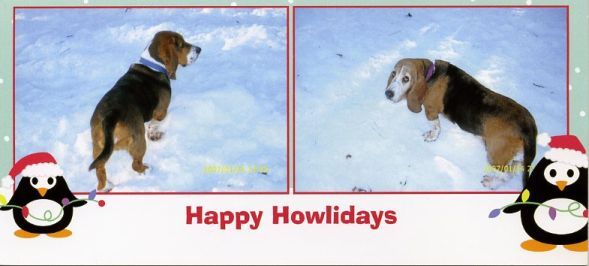 Henry & Thelma, owners of Pam Watkins of MD.
---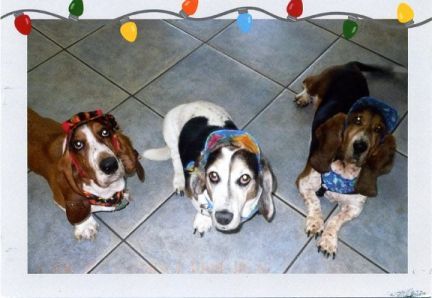 Lightning, Sadie Mae & Gracie May,
owners of Stephanie Cornell of NY.
---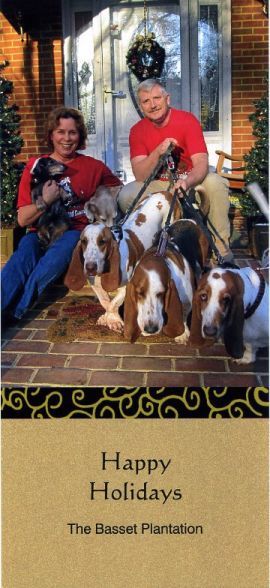 Rudy, Duffy, Bruno, Pete & Hannah,
owners of Rick & Ginny Phillips of VA.
---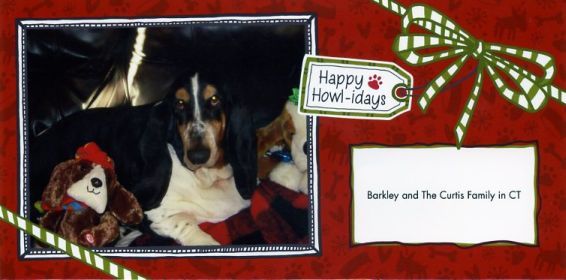 Barkley, owner of The Curtis Family in CT.
---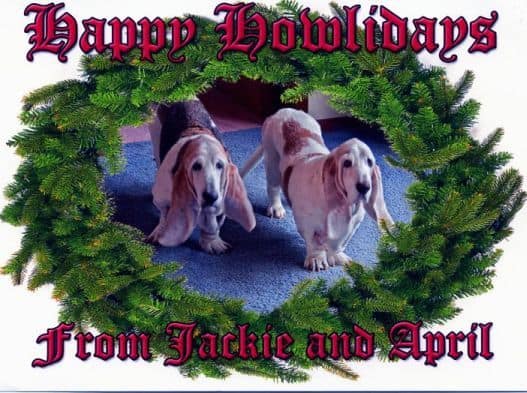 Jackie & April of VT.
---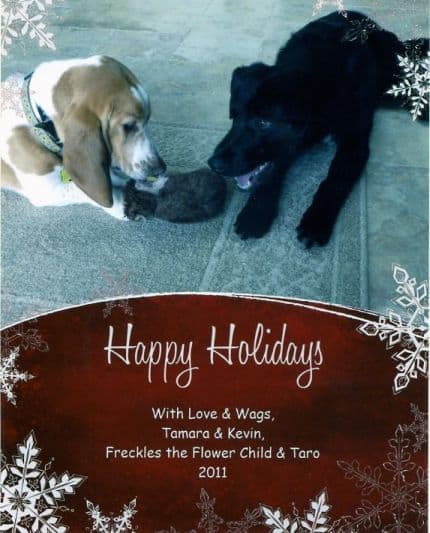 Freckles & Taro, owners of Tamara Kaizuka of CA.
---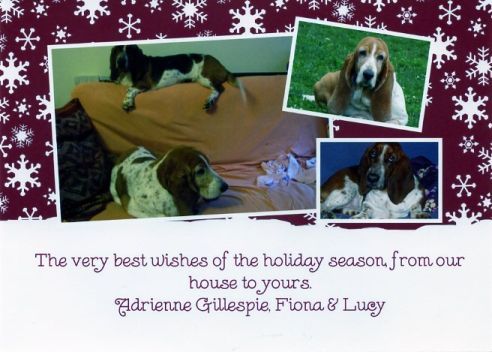 Fiona & Lucy, owners of Adrienne Gillespie of OR.
---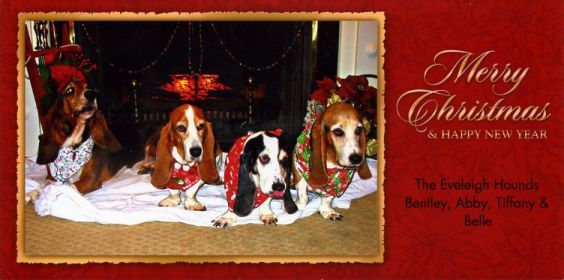 Bentley, Abby, Tiffany & Belle, owners of Holly Eveleigh of OH.
---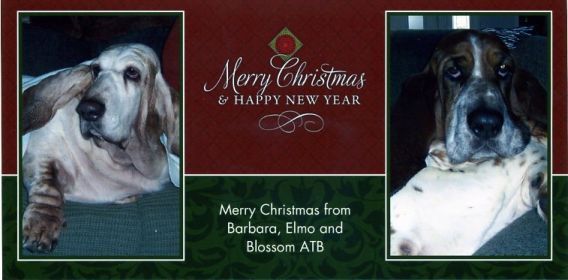 Elmo & Blossom ATB, owners of Barbara Stacey of MO.
---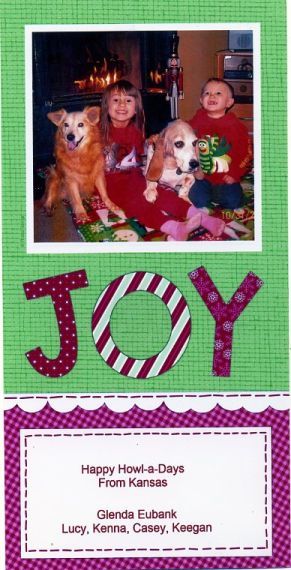 Lucy & Casey, owners of Kenna, Keegan & Glenda Eubank of KS.
---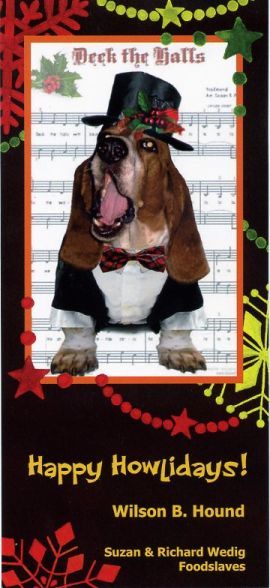 Wilson B. Hound, owner of Richard & Suzan Wedig of FL.
---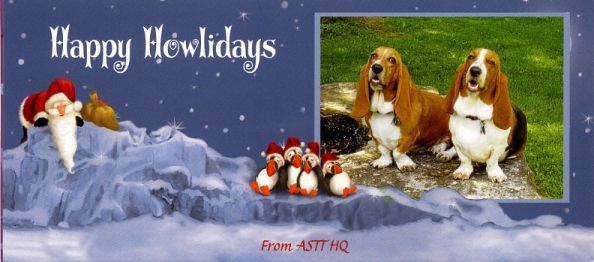 Colt & Ruger of FL.
---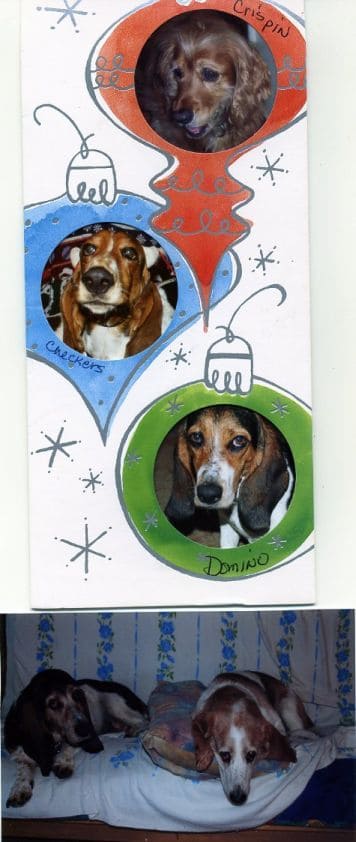 Crispin, Checkers & Domino, along with fosters Abbie & Sedie,
owners of the Kuecker Family of IL.
---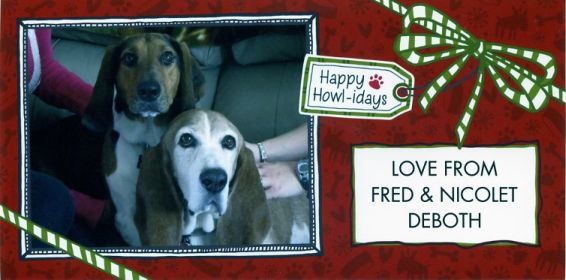 Fred & Nicolet, owners of John & Deborah DeBoth of WI.
---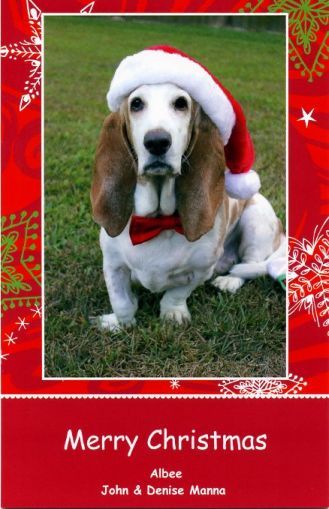 Albee, owner of John & Denise Manna of FL.
---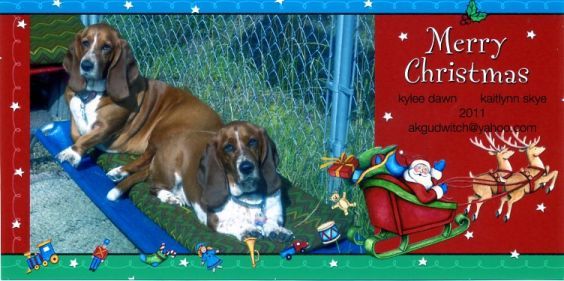 Kylee Dawn & Kaitlynn Skye, owners of Glenda Kroshus of AK.
---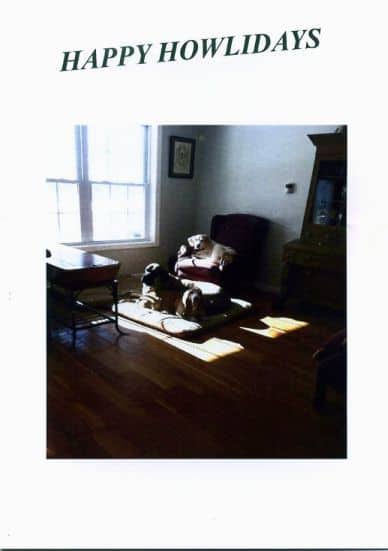 Chase of NH.
---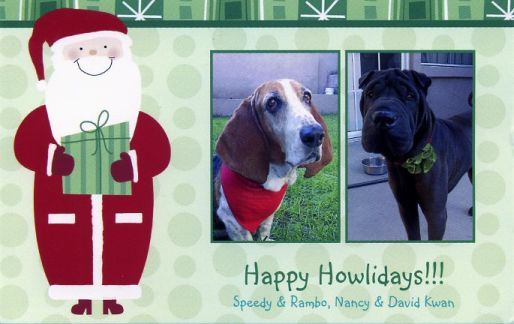 Speedy & Rambo, owners of Nancy & David Kwan of CA.
---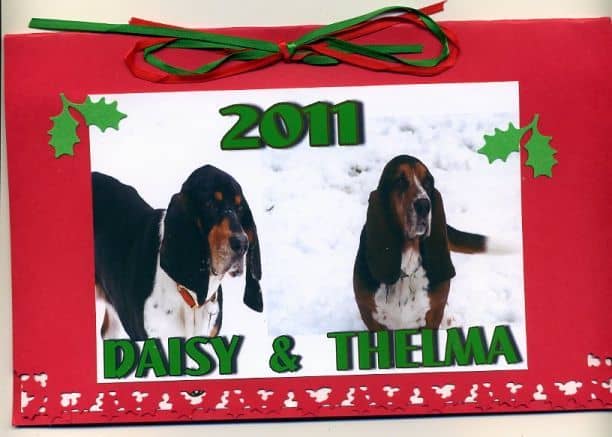 Daisy & Thelma, owners of Kathy Strasser of VA.
---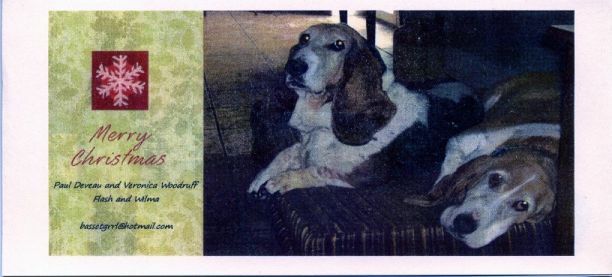 Flash & Wilma, owners of Paul & Veronica of NS, Canada.
---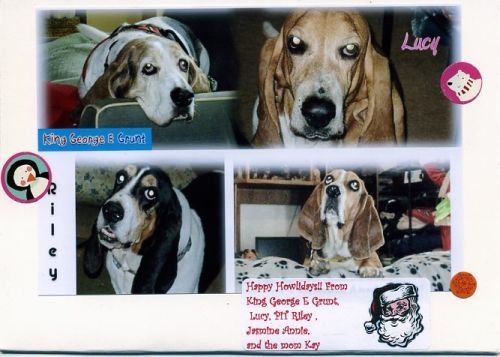 King George E Grunt, Lucy, 'PIT' Riley & Jasmine Annie,
owners of Kay Jordan of TX.
---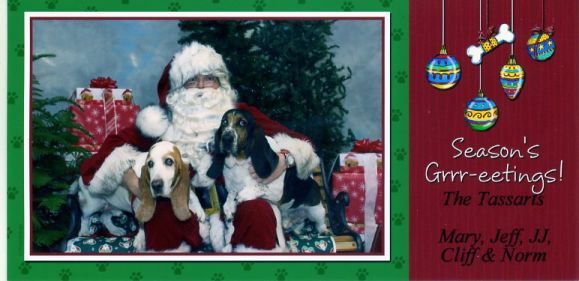 Cliff & Norm, owners of the Tassarts of IL.
---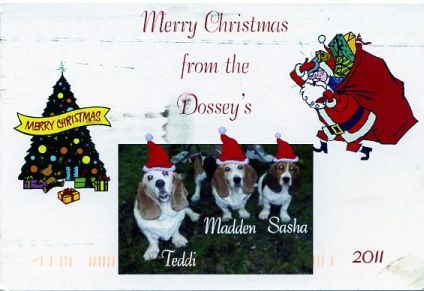 Teddi, Madden & Sasha, owners of Gwen & Shawn of CA.
---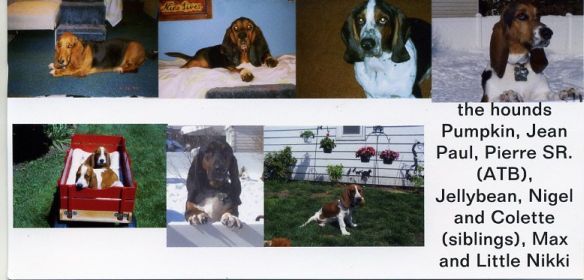 Pumpkin, Jean Paul, Pierre Sr. (ATB), Jellybean,
Nigel & Colette, Max and Little Nikki.
No owners name came with card.
---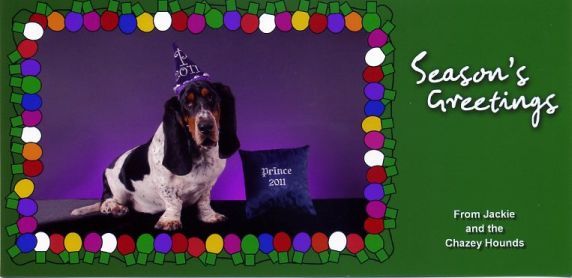 Prince, owner of Jackie Chazey of NY.