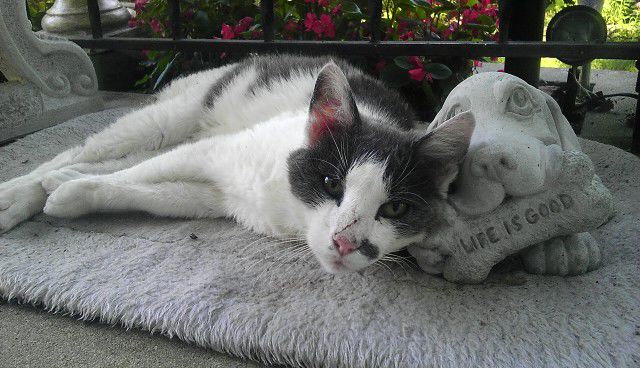 Here is Okie. He rescued us. He wandered onto our porch and did not run when we tried to meet him. Eventually, he first had a box in our car port.
Then we put a cat door in the garage, and he lived there. Finally, we had him tested for Feline diseases, and brought him indoors.
Alas, two months later, his kidneys failed him and we had to help him to the bridge.
Sorry Okie...we miss you.
Okie...Outdoor Kittie...
Website by Leon Winstanley

Back to Top