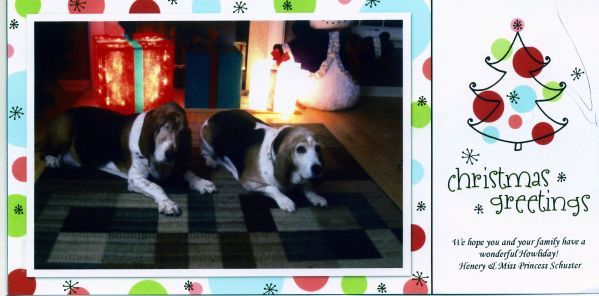 Henery & Miss Princess, owners of the Schusters of PA.
---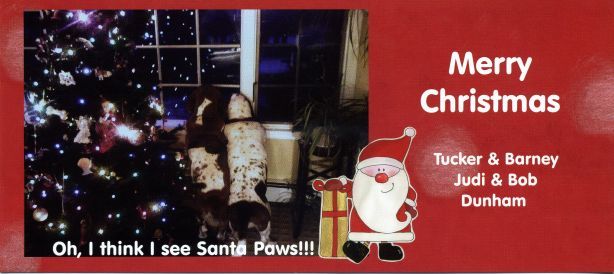 Tucker & Barney, owners of Judi & Bob Dunham of NY.
---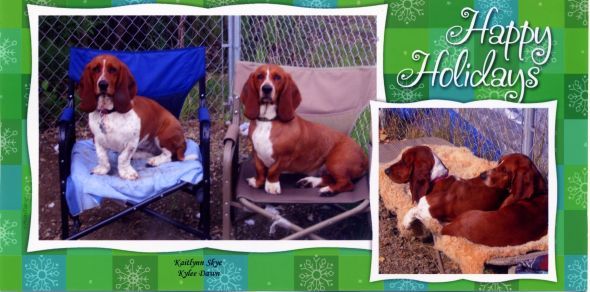 Kaitlynn Skye & Kylee Dawn, owners of Glenda Kroshus of AK.
---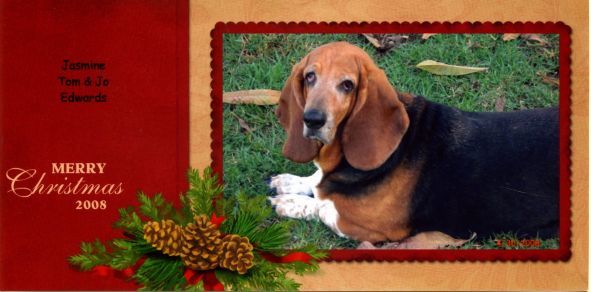 Jasmine, owner of Tom & Jo Edwards of CA.
---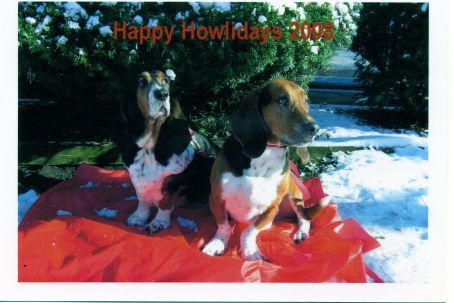 Timmy & Beulah, owners of Pat & Ron Bellinger of IL.
---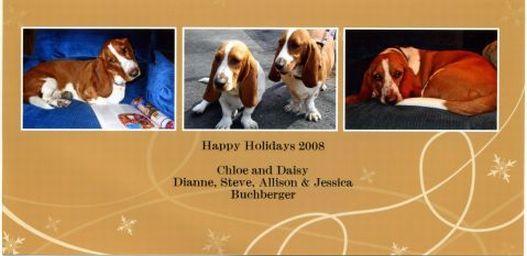 Chloe & Daisy, owners of Dianne, Steve, Allison & Jessica Buchberger of NY.
---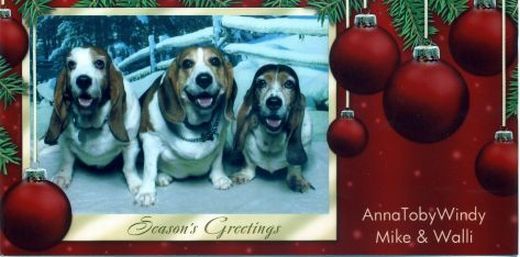 Anna, Toby & Windy, owners of Mike & Walli of NY.
---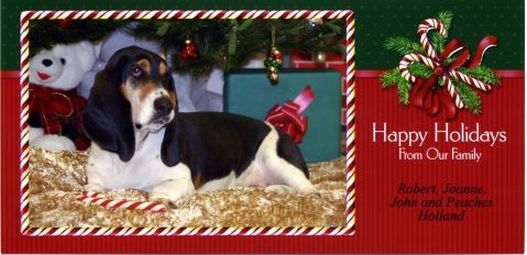 Peaches, owner of Robert, Joanne & John Holland of TN.
---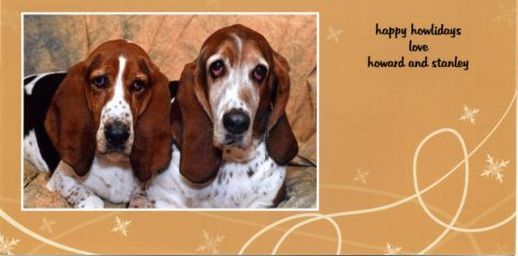 Howard & Stanley, owners of Leslie Matthews of MA.
---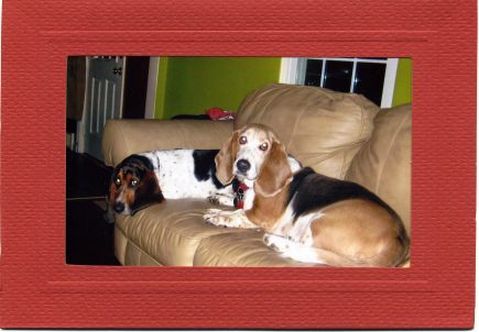 Lizzie & Max, owners of Alison Becker of IN.
---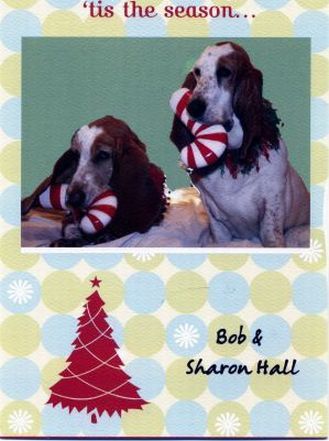 Pearl & Bella, owners of Bob & Sharon Hall of CA.
---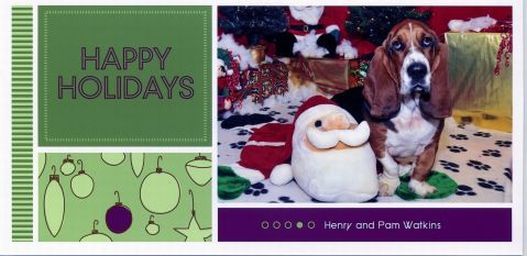 Henry, owner of Pam Watkins of MD.
---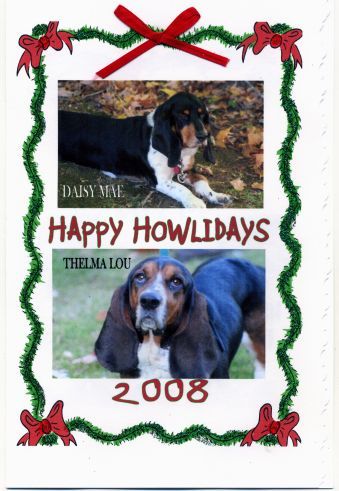 Daisy Mae & Thelma Lou,
owners of Jeff, Kathy, Daniel & Jamison Strasser of VA.
---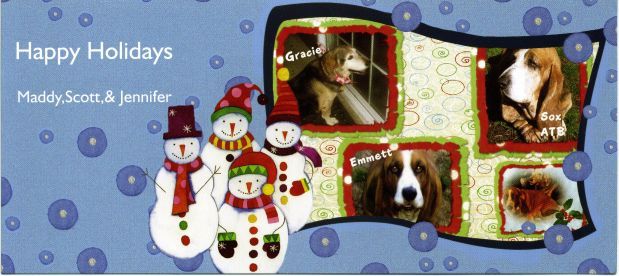 Gracie, Emmett & Sox (ATB), owners of,
Maddy, Scott & Jennifer Miller-McKay of WA.
---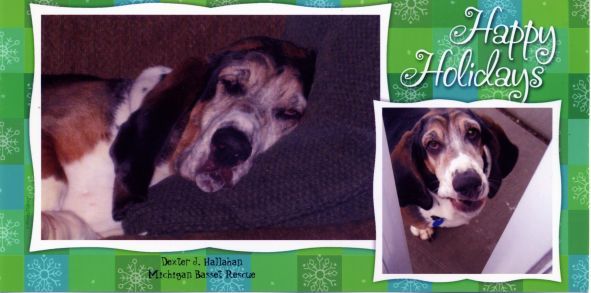 Dexter J Hallahan, owner of Trudy Hallahan of MI.
---
Daisy, Dixie, Gracie & Sammie,
owners of Kim & David Brown. Card mailed from WV.
---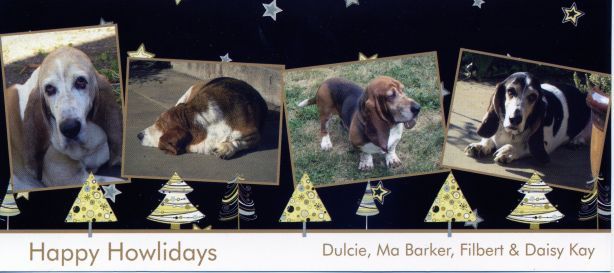 Dulcie, Ma Barker, Filbert & Daisy Kay,
owners of Tim & Liz Kielley. Card mailed from WV.
---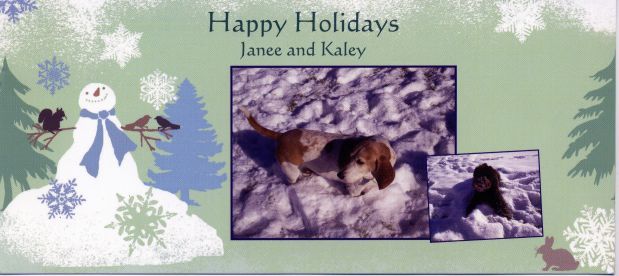 Janee & Kaley, owners of Lisa Taylor of WV.
---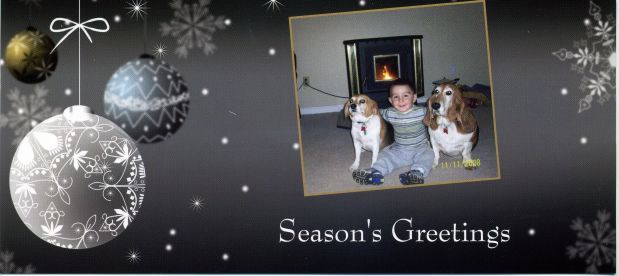 Cassie & Sophie, owners of
Frank, Katie & Sam Lighty. Card mailed from WV.
---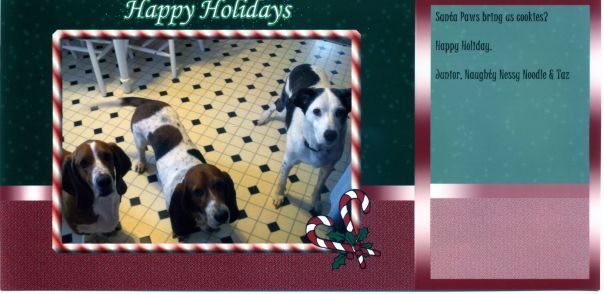 Junior, Naughty Nessy Noodle & Taz,
owners of Siobhan Levi of MA.
---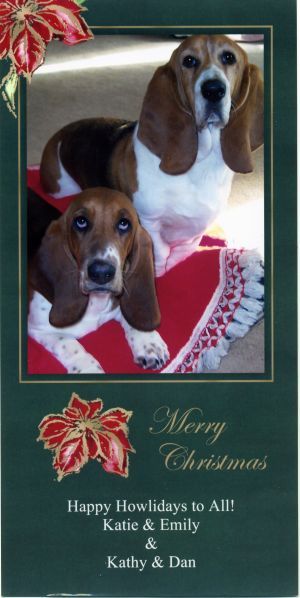 Katie & Emily, owners of Kathy & Dan Sexton of MA.
---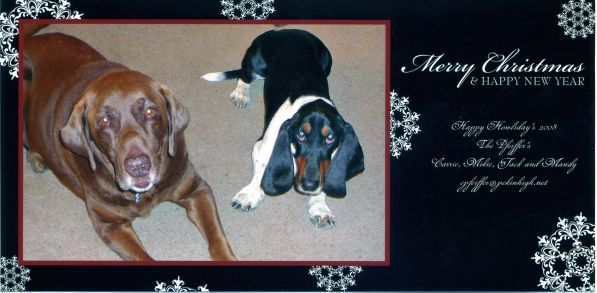 Mandy, owner of the Pfeiffers of IL.
---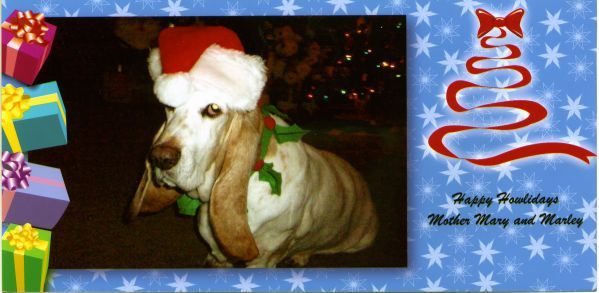 Marley owner of Mary Tassart of IL.
---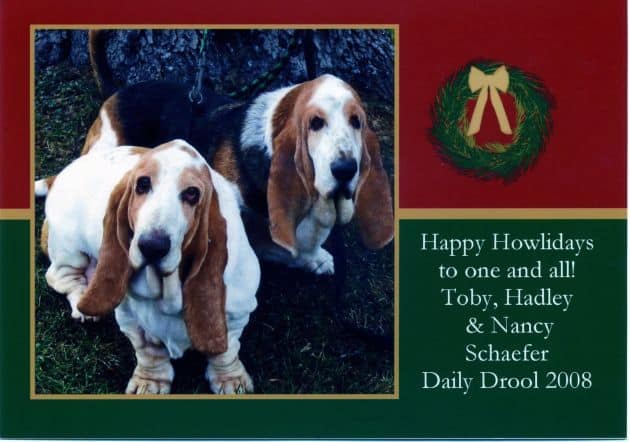 Toby & Hadley, owners of Nancy Schaefer of NY.
---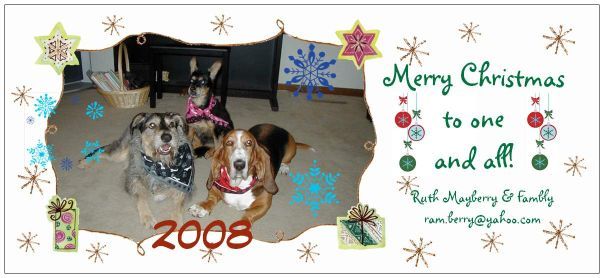 Huckleberry, Ranger & Audrey, owners of
Ruth Mayberry of MO.
---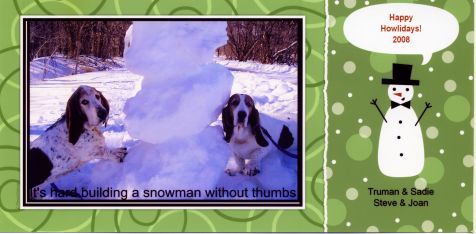 Truman & Sadie owners of Steve & Joan Conrad of IA.
---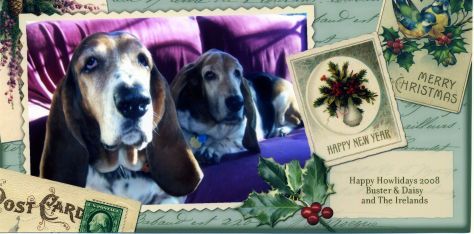 Buster & Daisy owners of Joseph & Kathy Ireland of PA.
---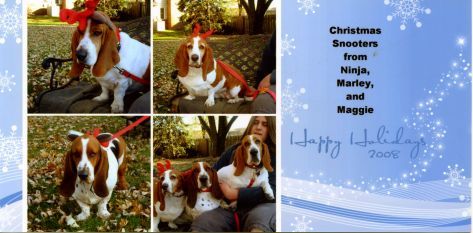 Ninja, Marley & Maggie owners of
Julie Haegele of IL.
---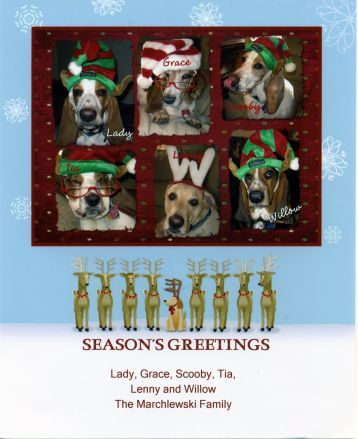 Lady, Grace, Scooby, Tia, Lenny & Willow,
owners of the Marchlewski family of MO.
---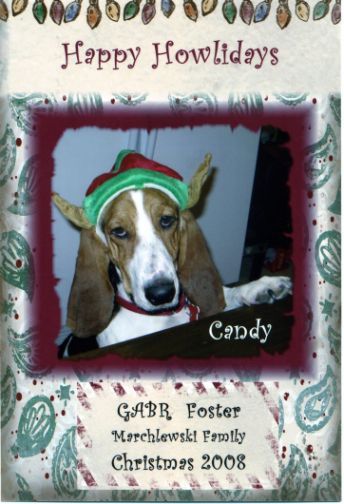 Candy (GABR Foster), part owner of The Marchlewski Family of MO.
---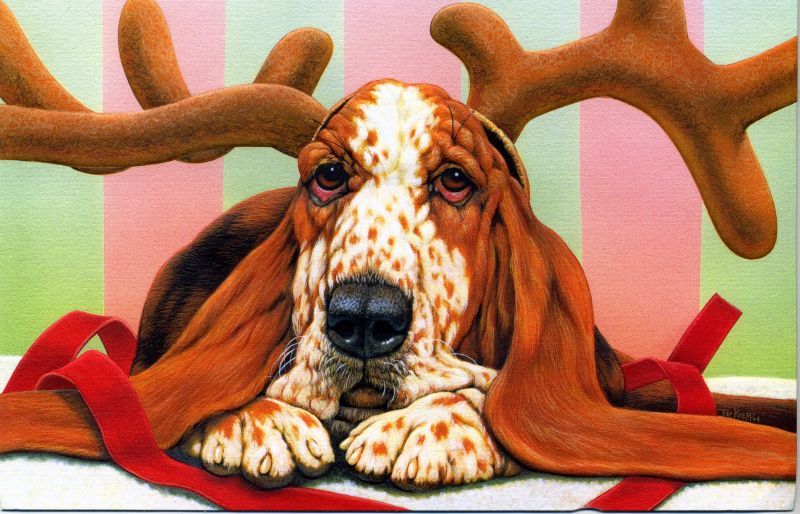 Happy Holidays from Ron & Tami Clements
with Molly, Jimmy & Sluggo.
---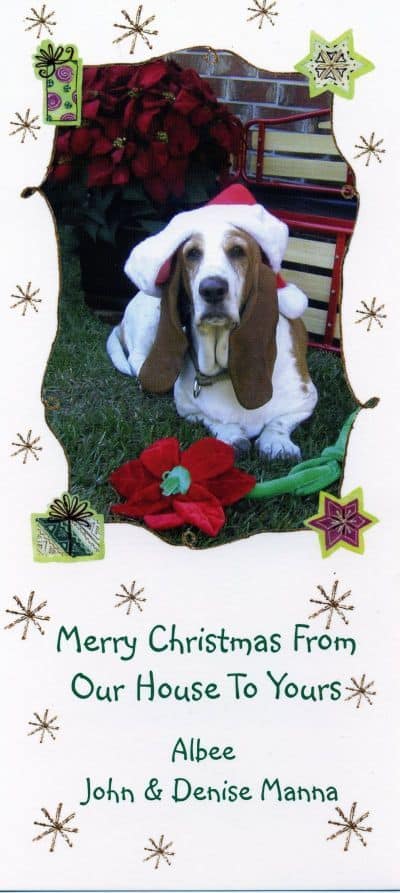 Albee, owner of John & Denise Manna of FL.
---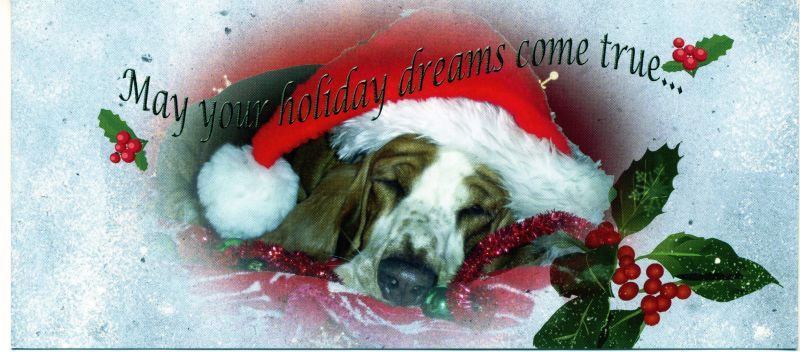 Abigail, owner of Joan & Bob Stachnik, of FL.
---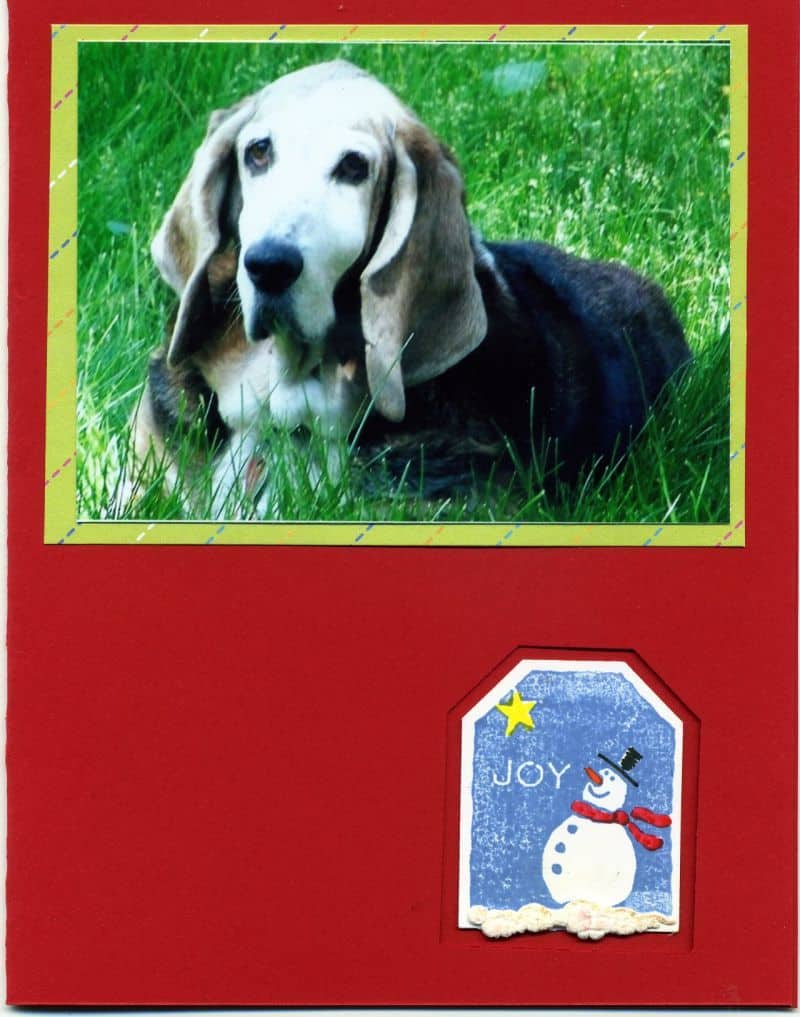 Morgan, Owner of Lyn McEnaney of NV.
---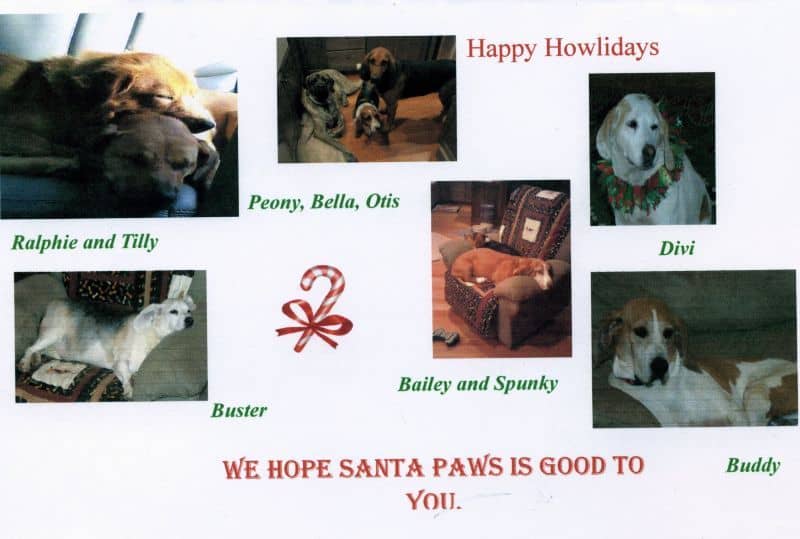 Ralphie & Tilly, Peony, Bella, Otis, Divi, Buster, Bailey, Spunky & Buddy,
owners of Mary & Bear Chase of NH.
---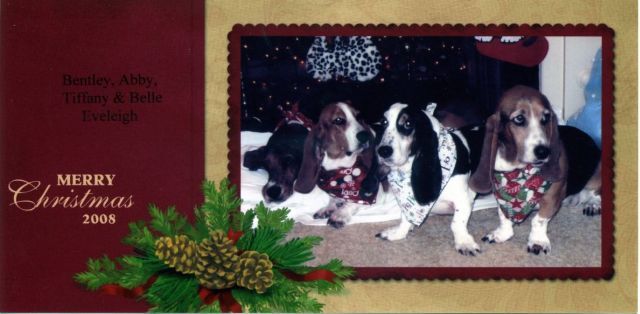 Bentley, Abby, Tiffany & Belle,
owners of Holly Eveleigh of OH.
---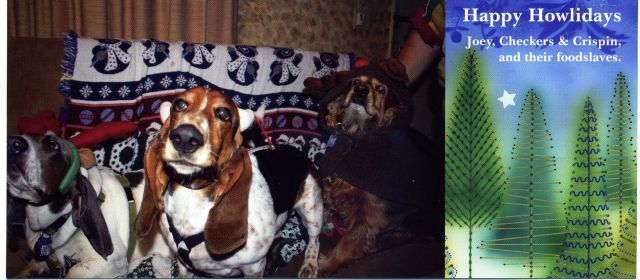 Joey, Checkers & Crispin,
owners of Ken, Sue & Karrie of IL.
---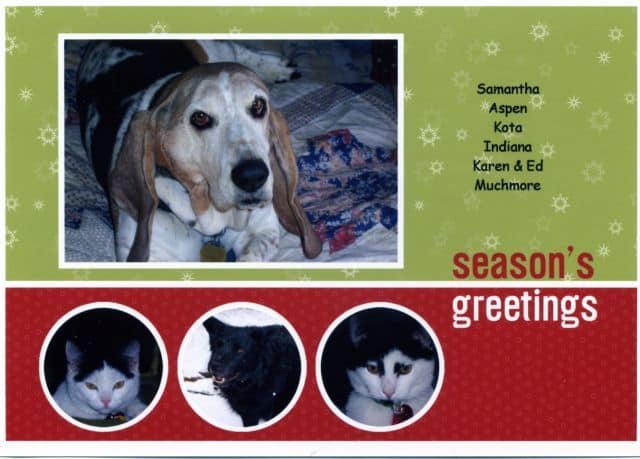 Samantha, Aspen, KOta & Indiana,
owners of Karen & Ed Muchmore.
---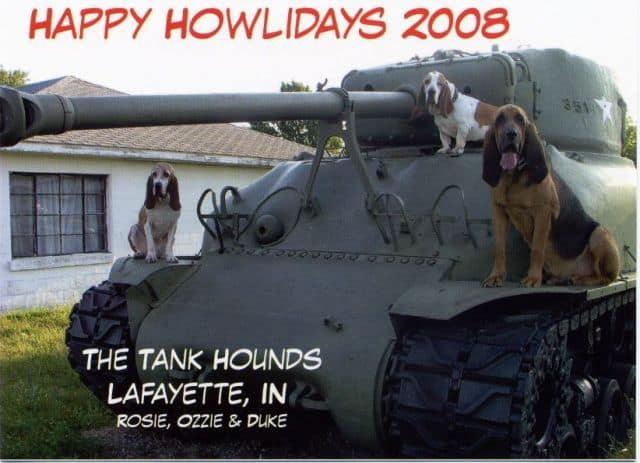 The Tank Hounds, owners of the Stokers of IN.
---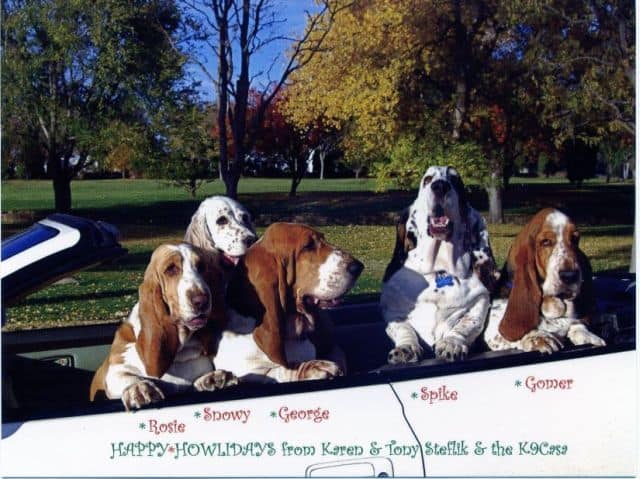 Rosie, Snowy, George, Spike & Gomer, owners of the Stefliks of CO.