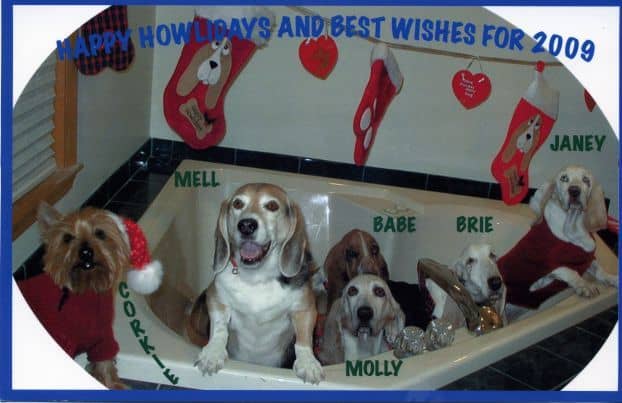 The Goose Gaggle Giggle, owners of
Amanda Sherwin & Bob Potesky of NY.
---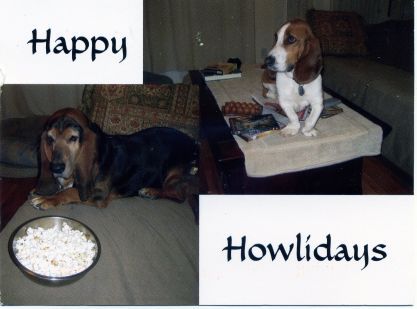 Elsinore & Charlie, owners of
Elizabeth Lindsey & Ken Locke of TN.
---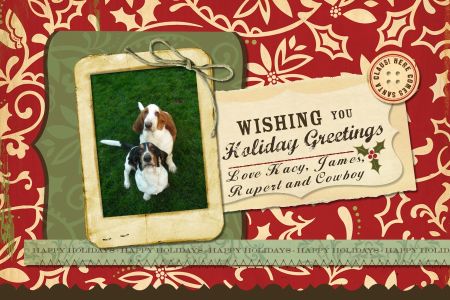 Cowboy & Rupert, owners of Kacy Green.
---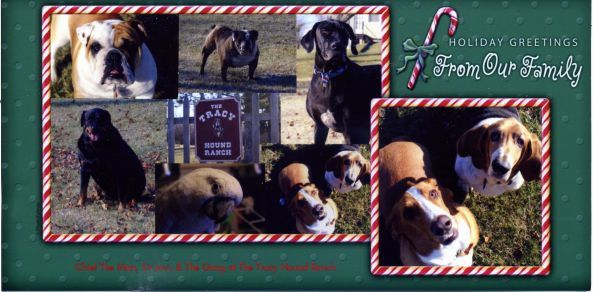 Chief the man, Sir Jovi & The Gang at The Tracy Hound Ranch,
owners of Tom & Sherry Tracy of OH.
---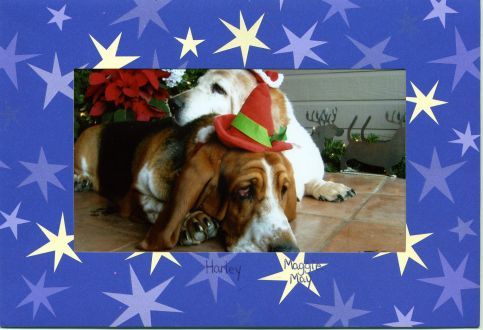 Harley & Maggie May, owners of Jessica Rutan of CA.
---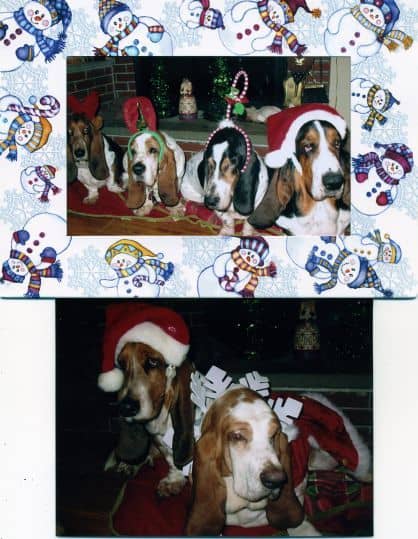 6 bassets, 9 names; Bud, Barney, Kahuna, Zuma, Pearl, Ace, Baja, Miss Maggie & Maya,
all owners of Synthia Ross of NH.
---
Shadow & Bailey, owners of Denise Staub of PA.
---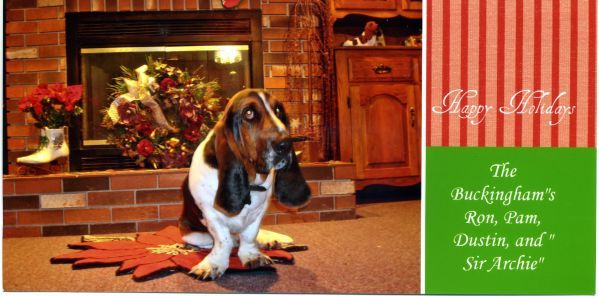 Sir Archie, owner of Ron, Pam & Dustin Buckingham of OH.
---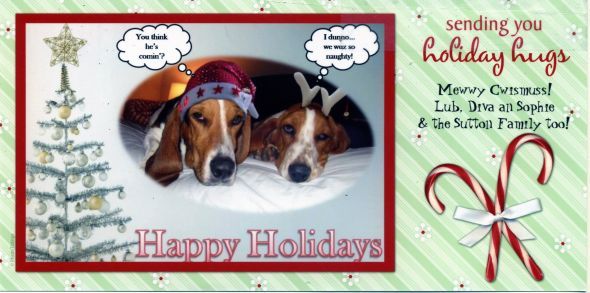 Diva & Sophie, owners of Jessica Sutton of TX.
---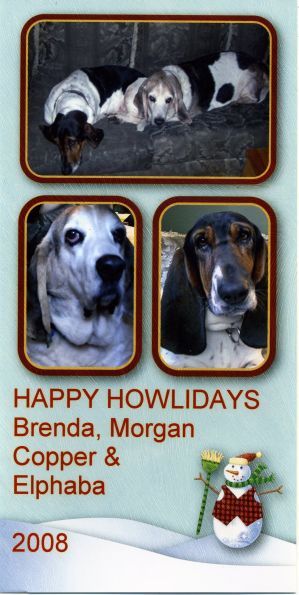 Copper & Elphaba, owners of Brenda & Morgan Waldrop of CA.
---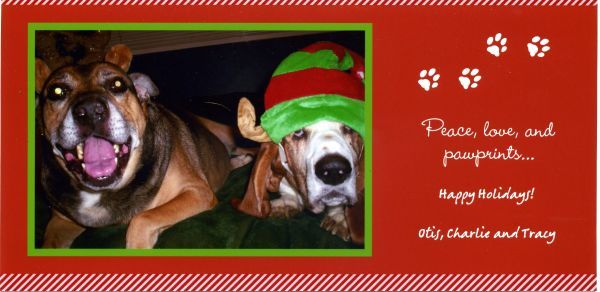 Otis & Charlie, owners of Tracy Pellish of CA.
---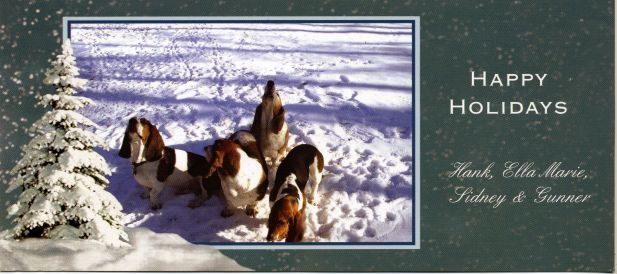 Hank, Ella Marie, Sidney & Gunner, owners of
Lisa Turnquist & Tom Nieters of MN.
---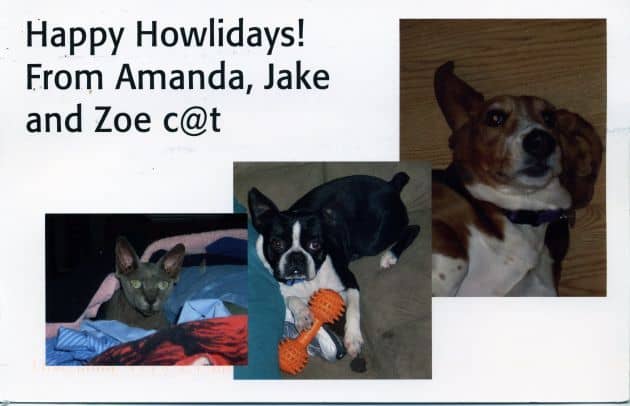 Amanda, Jake & Zoe ct, owners of
Nancy & Rick Siderits of PA.
---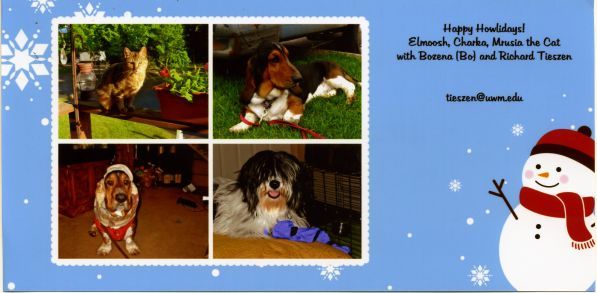 In no particular order, Elmoosh, Charka, Mrusia the Cat & Bozena (Bo),
owners of Richard Tieszen of WI.
---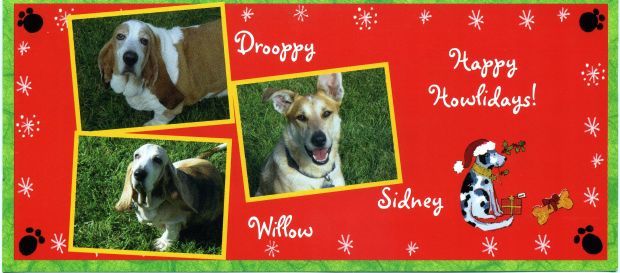 Droopy, Willow & Sidney, owners of Beth, John & Dylan Hamilton of CA.
---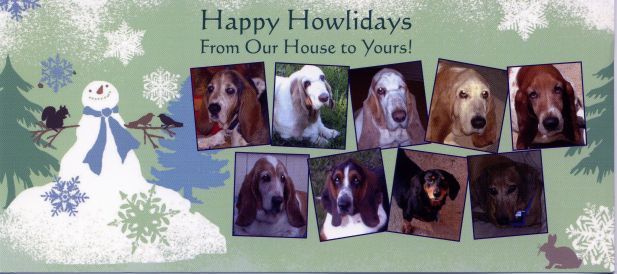 Fogarty, Marla, O'Tay, Sam, Beauregard, Belle, Hannah B, Hershey & Klause,
owners of Kathi & Steve Lockhart of WV.
---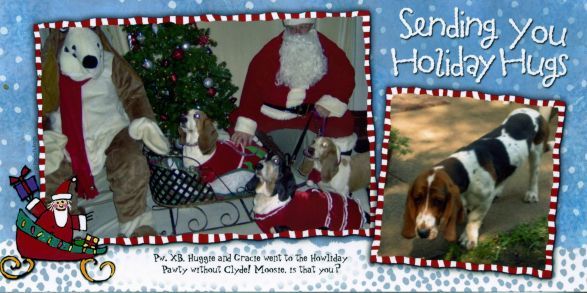 Pw XB Huggie, Gracie & Clyde, owners of Sharon Wilder & Glenn Walsh of NY.
---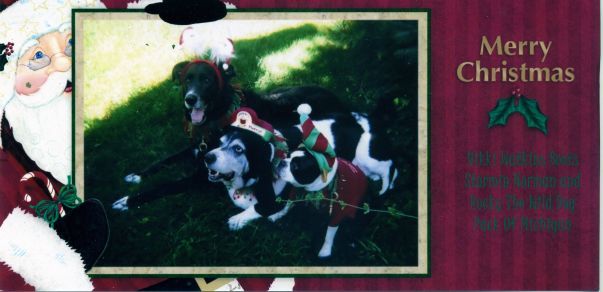 Boots, Norman & Rocky, owners of Nikki Watkins of MI.
---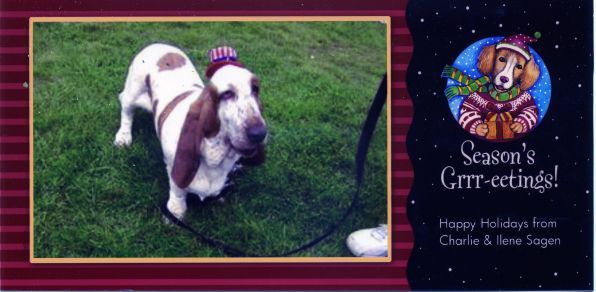 Charlie, owner of Ilene Sagen of NJ.
---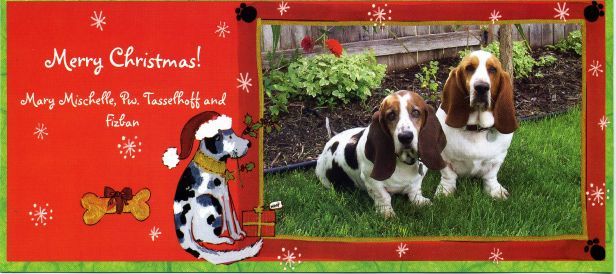 Pw Tasselhoff & Fizban, owners of Mary Kemp of UT.
---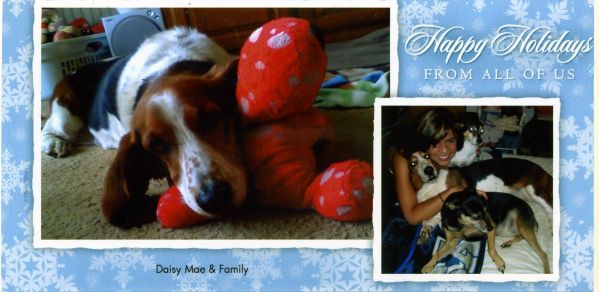 Daisy Mae, owner of the DeBlaeys of WI.
---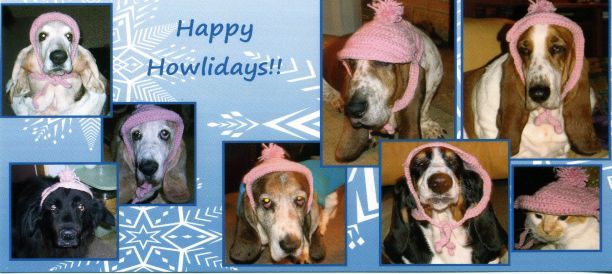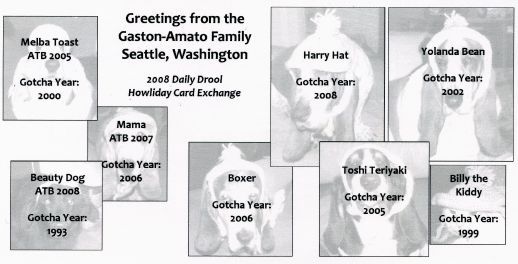 "WOOFS from Camp Toast"
Nuff said, as per Melba Toast, ATB.
---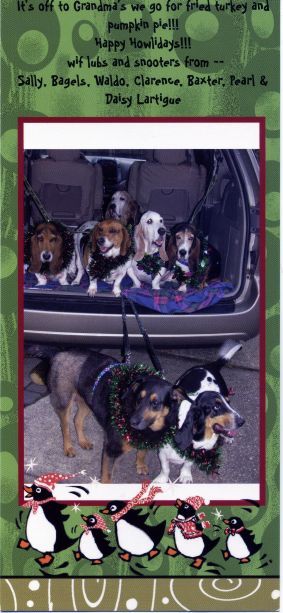 Sally, Bagels, Waldo, Clarence, Baxter, Pearl & Daisy,
owners of Michael & Linda Lartigues of FL.
---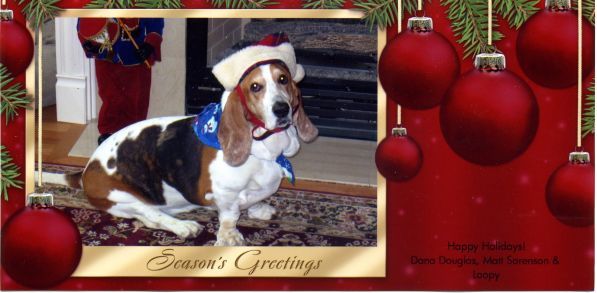 Loopy, owner of Dana Douglas & Matt Sorenson of IL.
---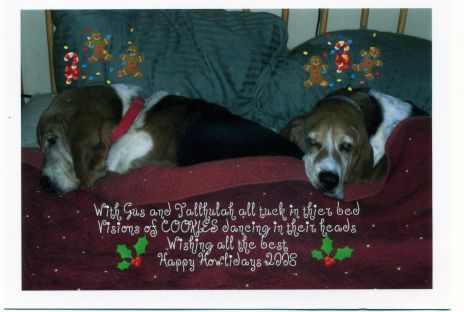 Gus & Tallulah, owners of Patty Crawford of WA.
---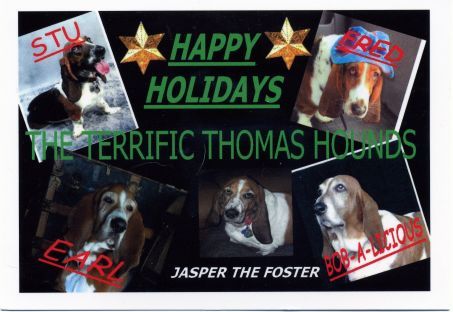 Fred, Earl, Bob-a-licious, Stu & Jasper,
owners of Gary & Joni Thomas of WA.
---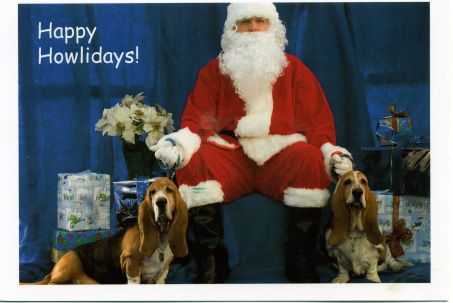 Mr Darcy & Lizzy, owners of Sherry Moore of AZ.
---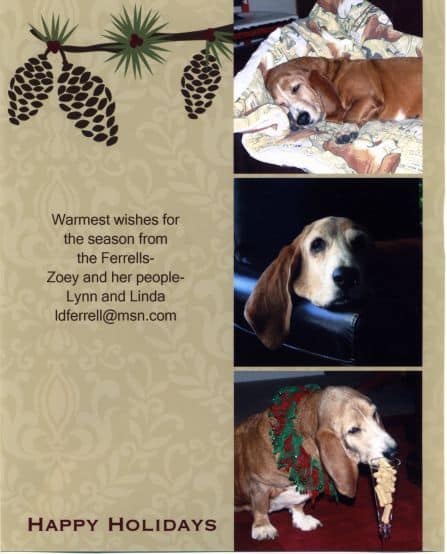 Zoey, owner of Lynn & Linda Ferrell of IA.
---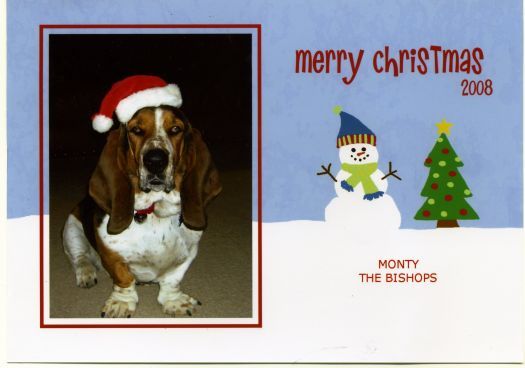 Monty, owner of the Bishops of TX.
---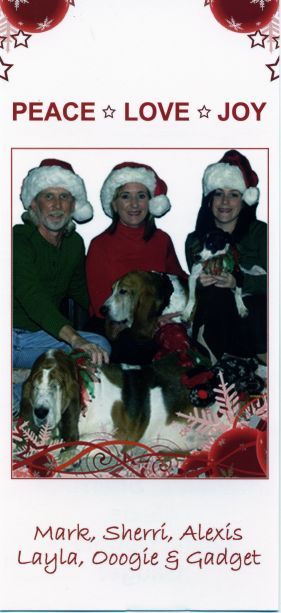 Layla, Ooogie & Gadget owners of,
Mark, Sherri & Alexis of CA.
---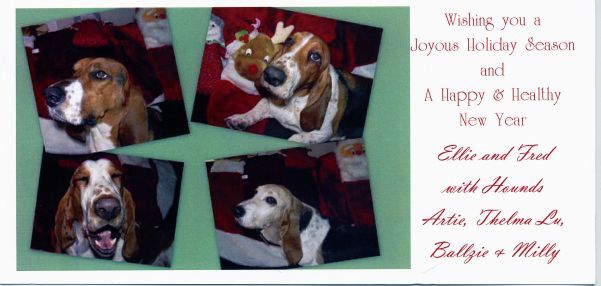 Artie, Thelma Lu, Ballzie & Milly,
owners of Ellie Foth & Fred Dickson of PA.
---
Harley Chick, Fred & Miss Harley Puppy, owners of
Alice & Mike Haley of NJ.
---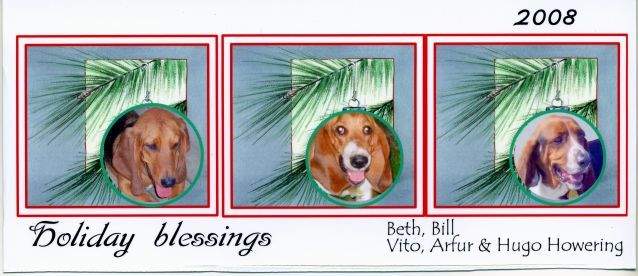 Vito, Arfur & Hugo, owners of Beth & Bill Howering of NJ.
---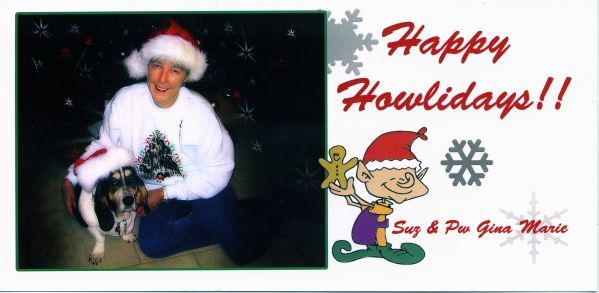 Pw Gina Marie, owner of Suz Green of TX.
---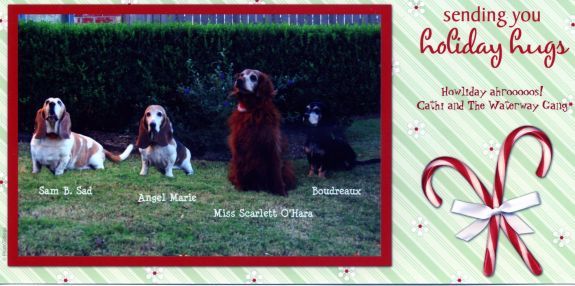 Sam B. Sad, Angel Marie, Miss Scarlett O'Hara & Boudreaux,
owners of Cathy Cox of TX.
---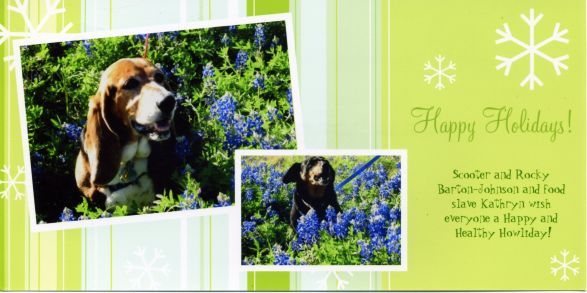 Scooter & Rocky, owners of Kathryn Johnson of TX.
---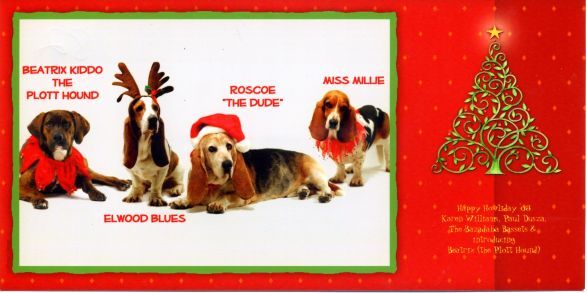 Beatrix, Elwood, Roscoe & Millie, owners of
Karen Williams & Paul Dusza of TX.
---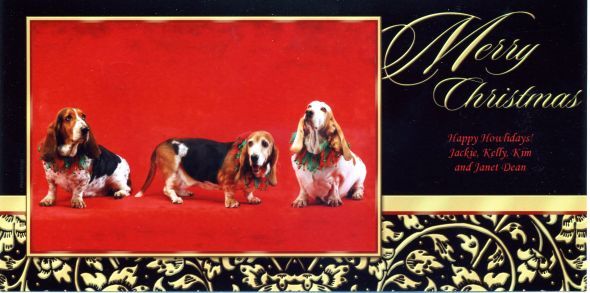 Jackie, Kelly & Kim, owners of Janet Dean of TX.