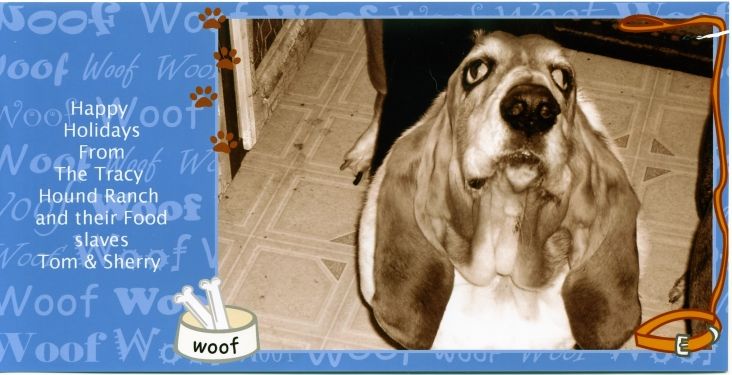 Happy holidays from the Tracy Hound Ranch
from the food slaves Tom & Sherry of OH.

Scully, Sophie, Albert & Gracie,
owners of Denise & Candice MD.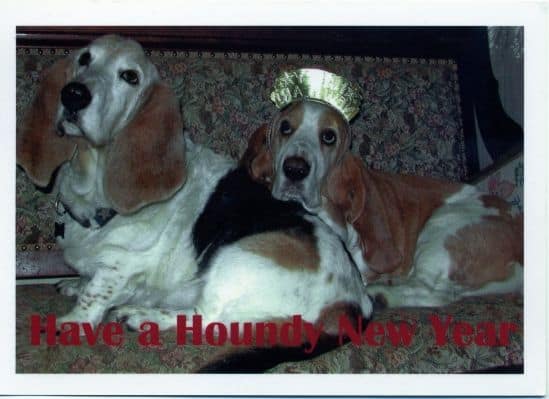 Gabby & Patch, owners of Janice Peterson of OR.

Max, owner of The Parsons of NY.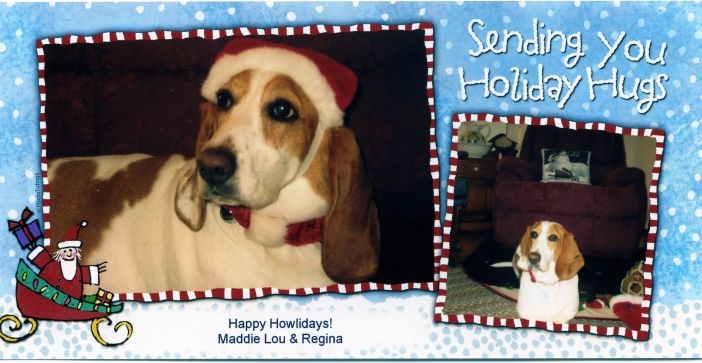 Maddie Lou, owner of Regina Spradlin.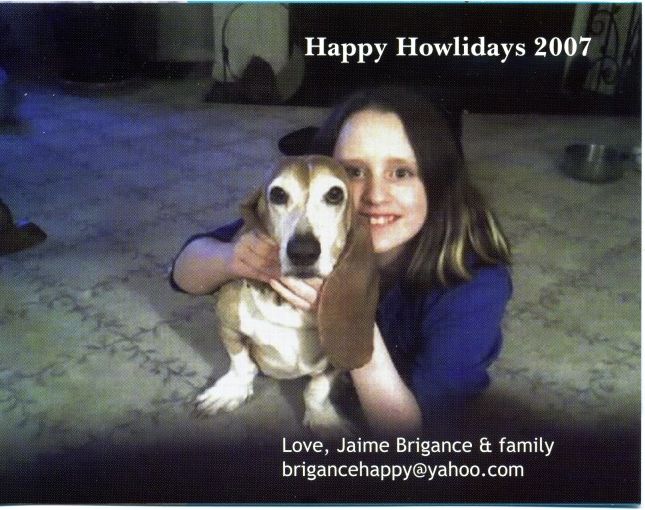 Happy Howlidays Jaime Brigance & Family.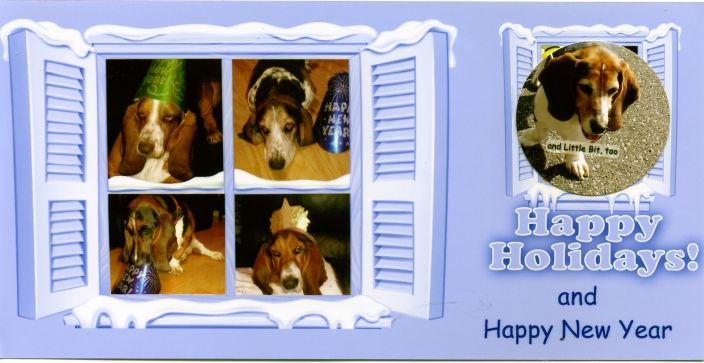 Bou, Ellie, Bogie, Dixie & Little Bit,
owners of William & Kathy Foerster of AL.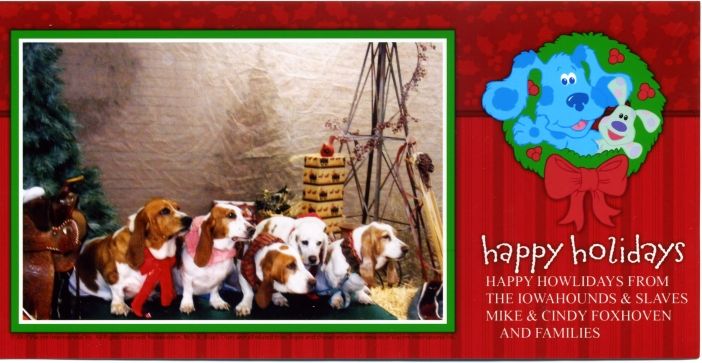 Woof Days to all.
Mike & Cindy Foxhoven and
the 5 Iowa Hounds.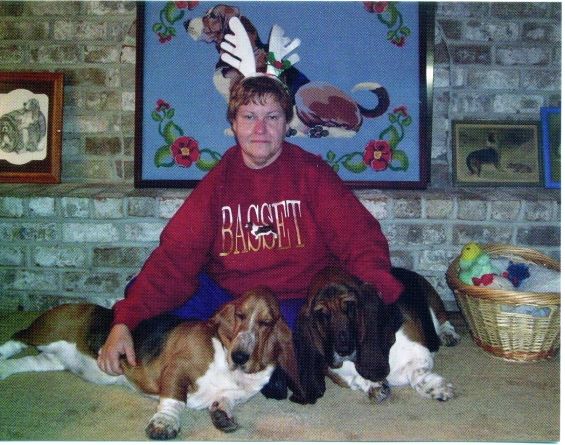 Esa & Vinny owners of Vickie Zehring of PA.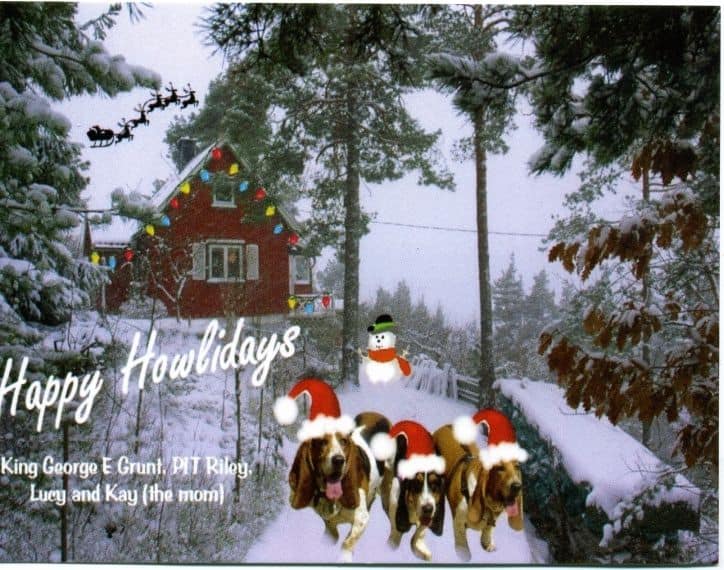 King George E. Grunt, Lucy & PIT Riley,
owners of Kay Jordan of TX.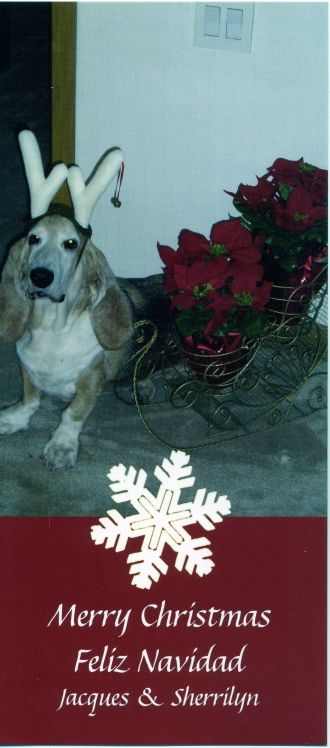 Panama Jacques, owner of Sherrily Wilson of
WAY south of the border.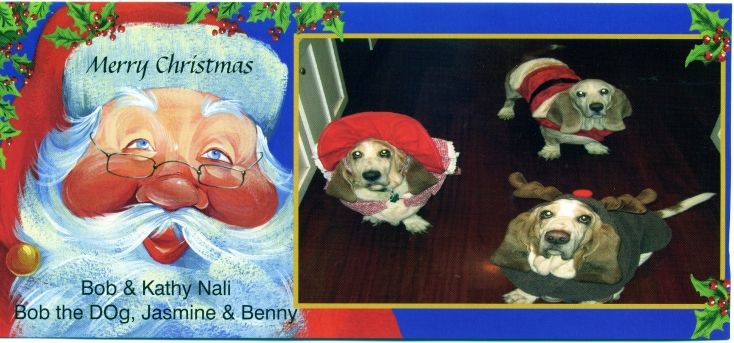 Bob the DOg, Jasmine & Benny,
owners of Bob & Kathy Nali of WA.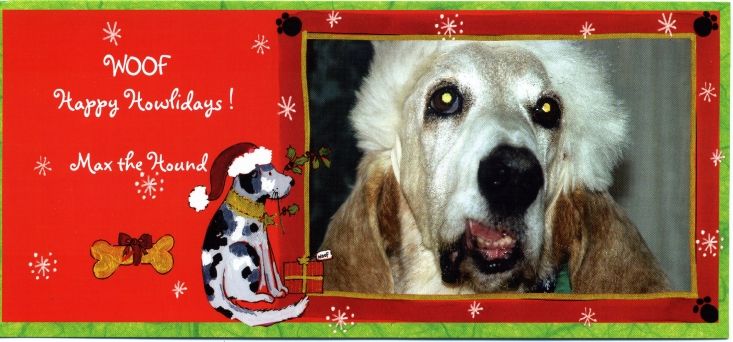 Max the Hound, owner of Jacquelyn Baker of PA.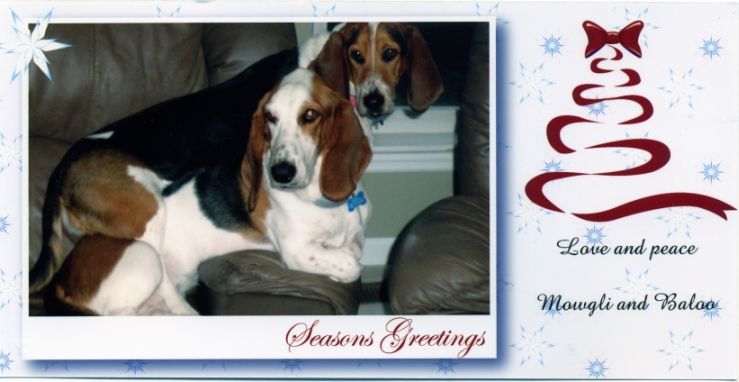 Mowgli & Baloo, owners of Anne-Marie.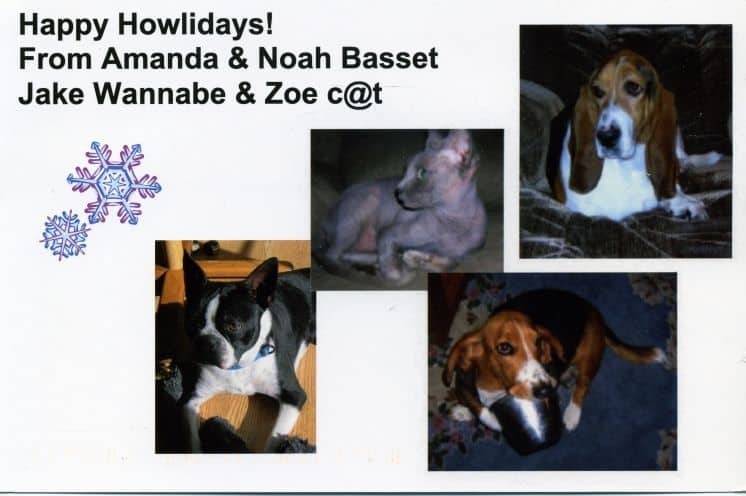 Amanda & Noah Basset, Jake Wannabe & Zoe c@t,
owners of Nancy & Rick Siderits of PA.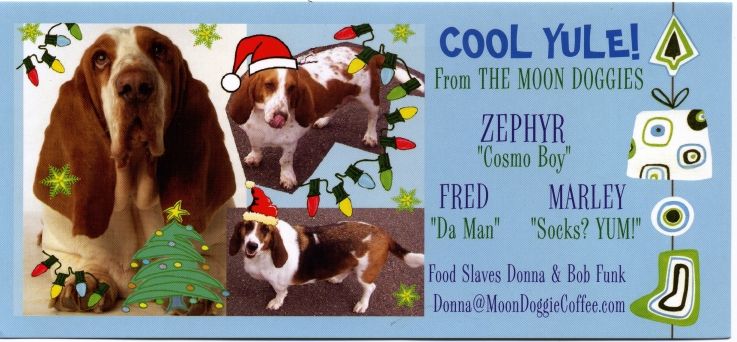 Zephyr, Fred & Marley,
owners of Donna & Bob Funk.
BTW Great Coffee!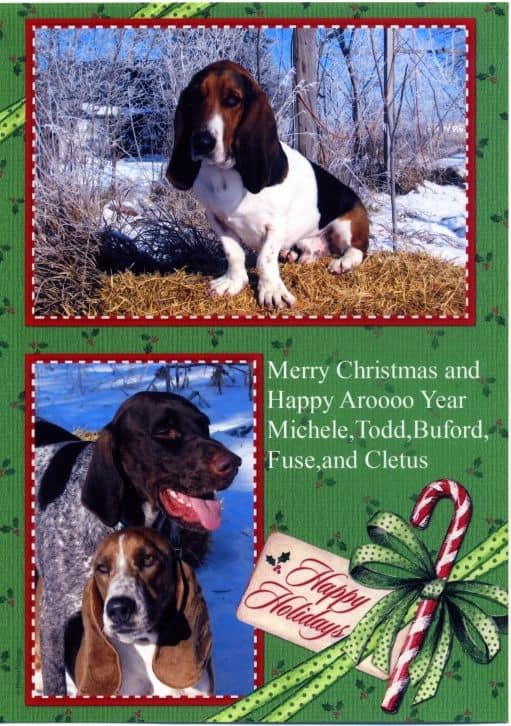 Buford, Fuse & Cletus,
owners of Todd & Michele Stowe of IA.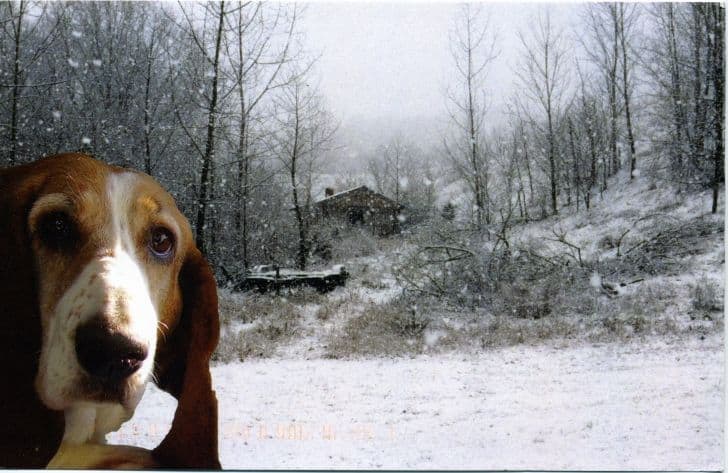 "Happy Howlidays from Miss Flash, Stripe & Asher" Tracy Alexander of TN.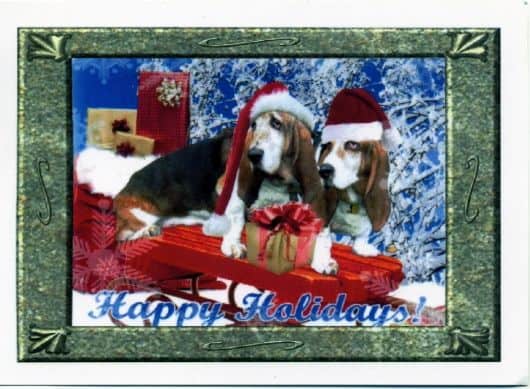 Gus & Tallulah, owners of Patty Crawford of WA.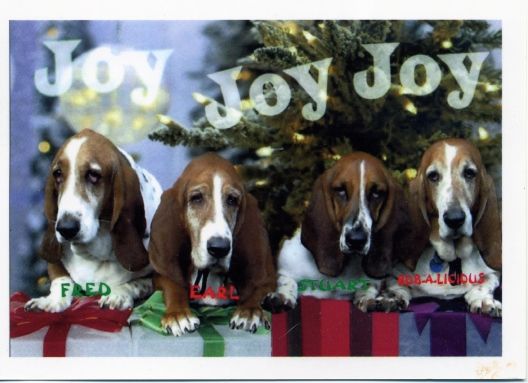 Fred, Earl, Stuart * Bob-a-licious
owners of Joni & Gary Thomas of WA.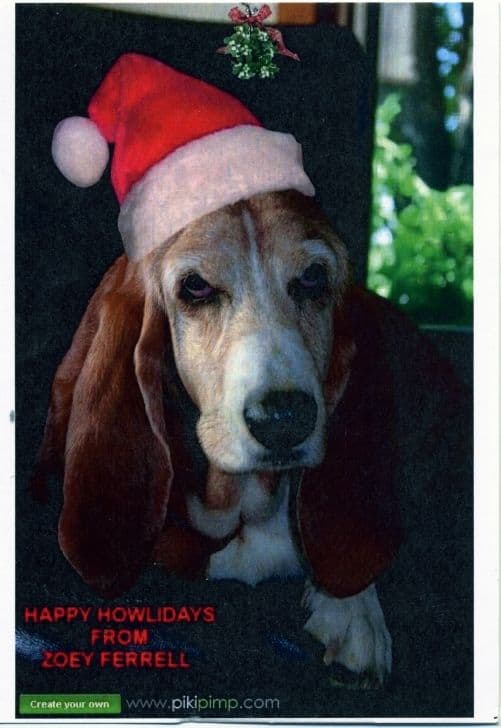 Zoey, owner of Lynn & Linda Ferrell of IA.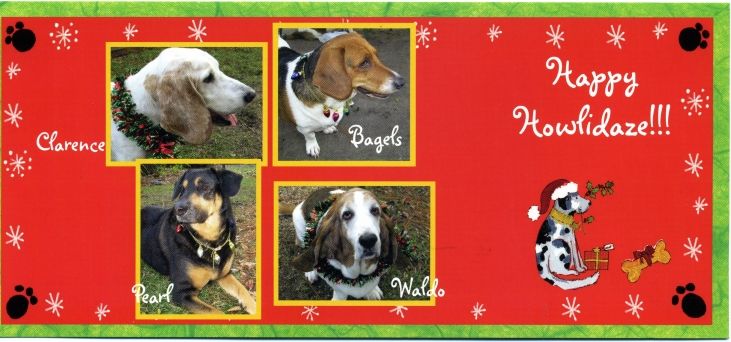 Clarence, Bagels, Pearl & Waldo,
owners of The Lartigues of FL.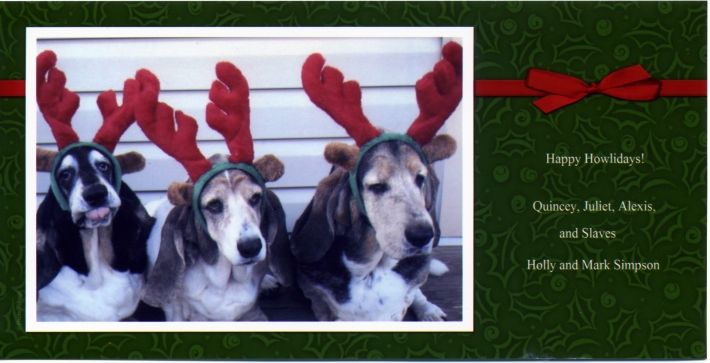 Quincey, Juliet & Alexis,
owners of Holly & Mark Simpson of MD.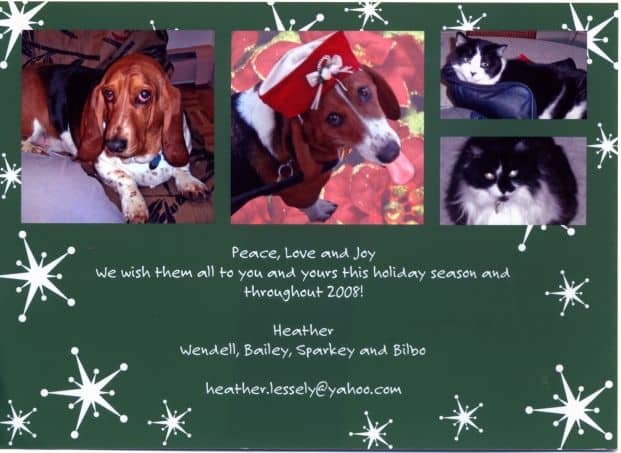 Wendell, Bailey, Sparkey & Bilbo
owners of Heather Lessely of IL.