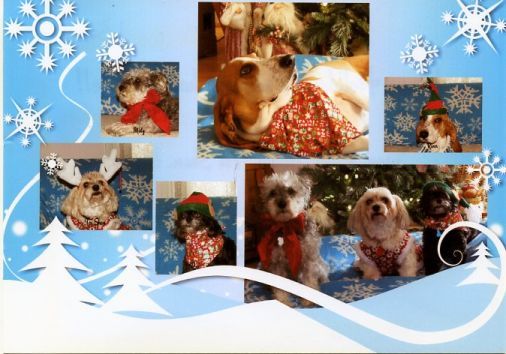 Pax, Tai Shan, Misty & River, owners of Yvonne & Edward of MD.
---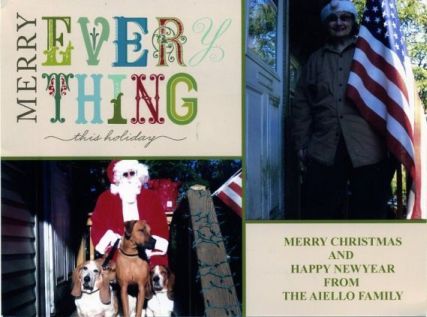 Peter Reilly, Krystal, Catfish Hunter & Barney,
owners of The Aiello Family of NJ.
---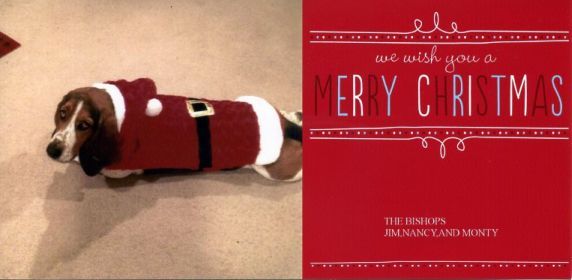 Monty, owner of Jim & Nancy Bishop of TX.
---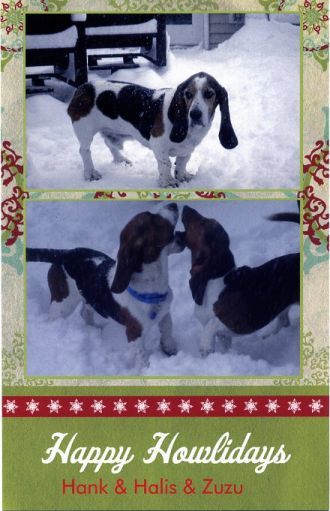 Hank, Halis & Zuzu, owners of Lisa & Tom of MN.
---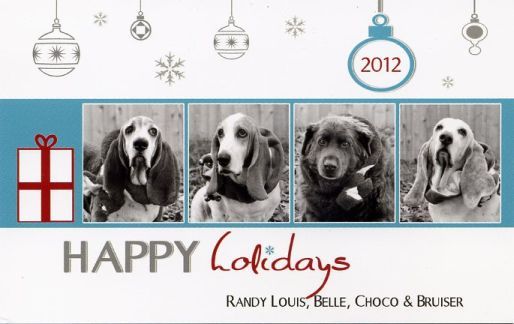 Randy Louis, Belle, Choco & Bruiser,
owners of Desiree Richard of LA.
---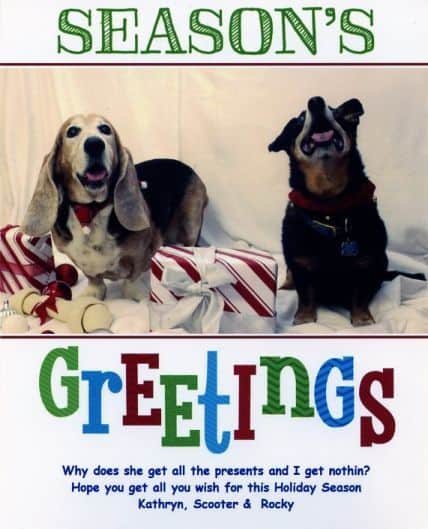 Scooter & Rocky, owners of Kathryn Johnson of TX.
---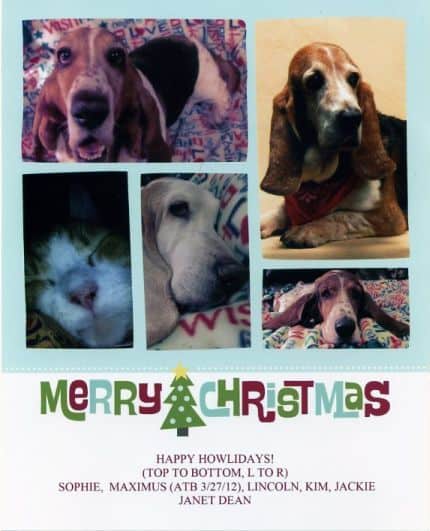 Jackie, Kim & Sophie, owners of Janet Dean of TX.
---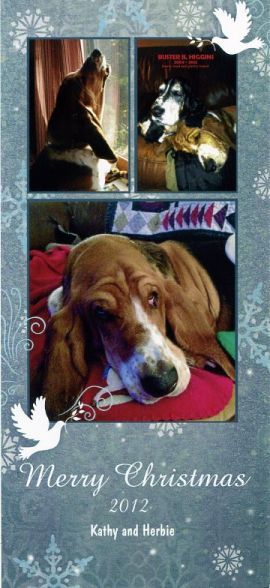 Herbie, owner of Kathy Kontrim of TN.
---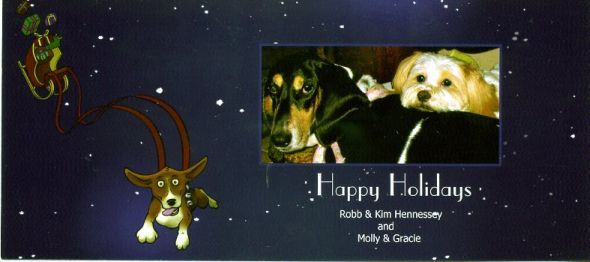 Molly & Gracie, owners of Robb & Kim Hennessey of TX.
---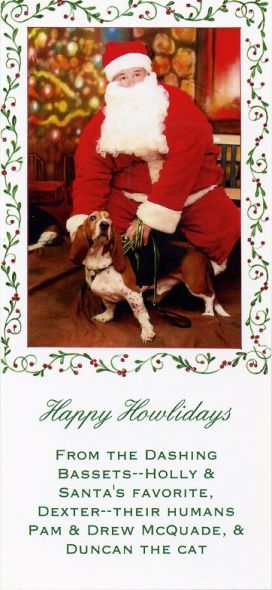 Dexter, owner of Pam & Drew McQuade of NJ.
---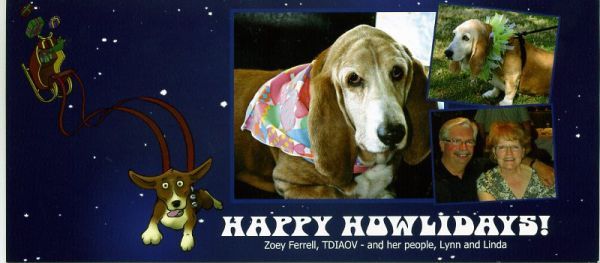 Pw Zoey, owner of Lynn & Linda Ferrell of IA.
---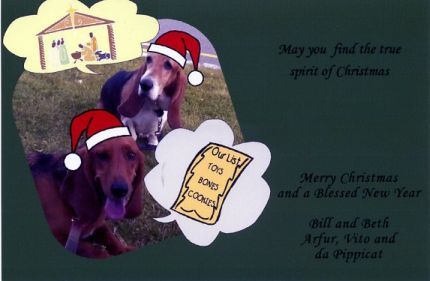 Arfur & Vito, owners of Bill & Beth Howering of NJ.
---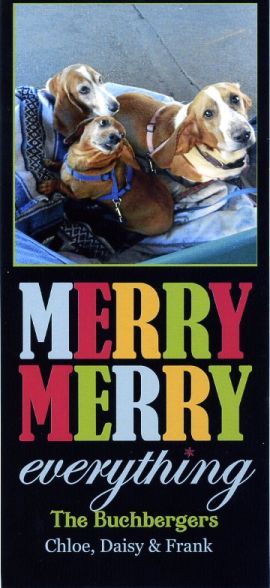 Chloe, Daisy & Frank,
owners of Dianne Buchberger of NY.
---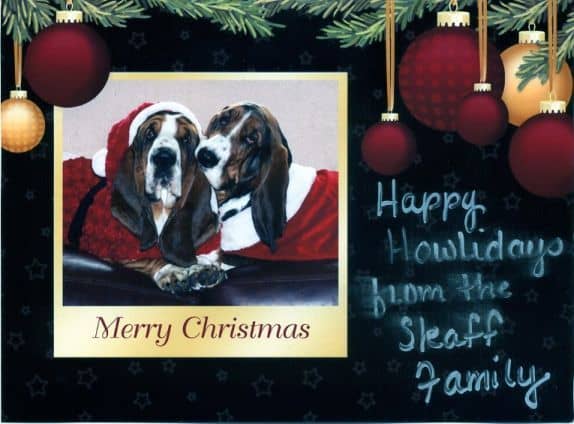 The hounds of the Skaff family.
---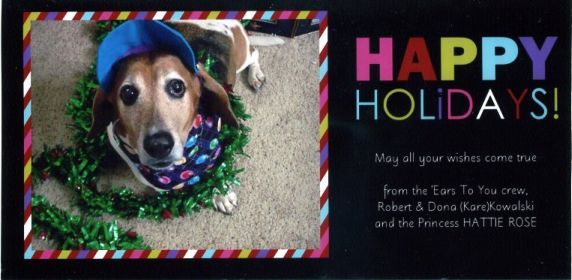 Hattie Rose, owner of Robert & Dana Kowalski of IL.
---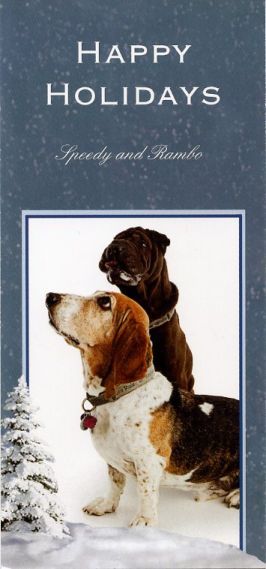 Speedy & Rambo, owners of Nancy & David Kwan of CA.
---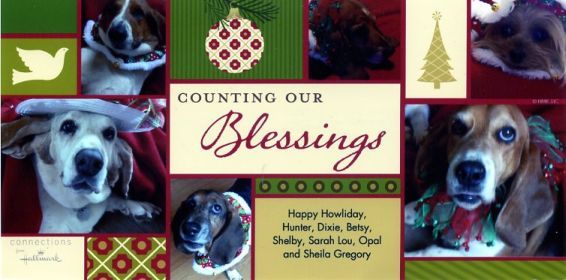 Hunter, Dixie, Betsy, Shelby, Sarah Lou & Opal,
owners of Shelia Gregory of TN.
---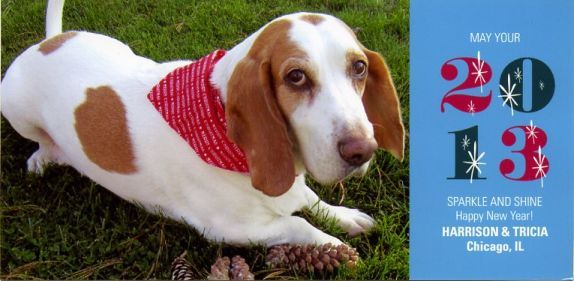 Harrison, owner of Tricia Stroud of IL.
---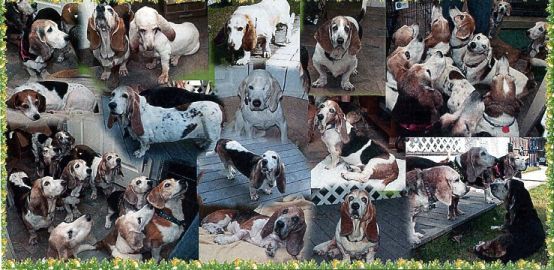 The Bounders of FL.
---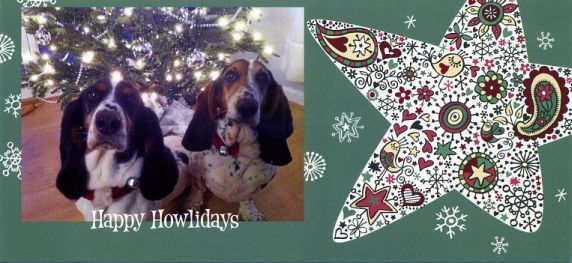 Isabella & Lola, owners of Sherrilyn Wilson of MD.
---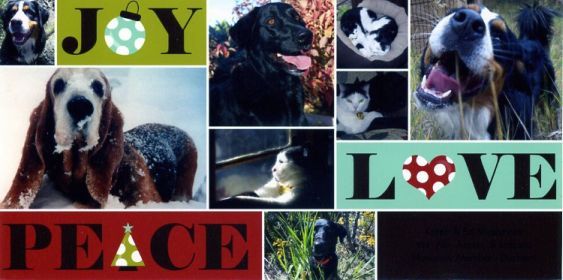 Duchess ATB Muchmore and Family.
---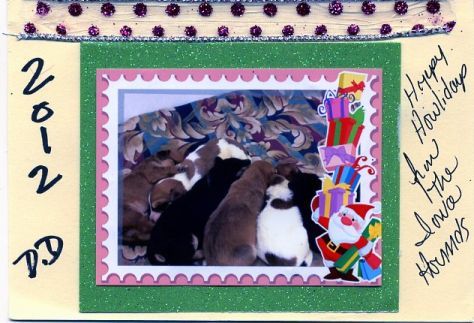 The Iowa Hounds of Mike & Cindy Foxhoven.
---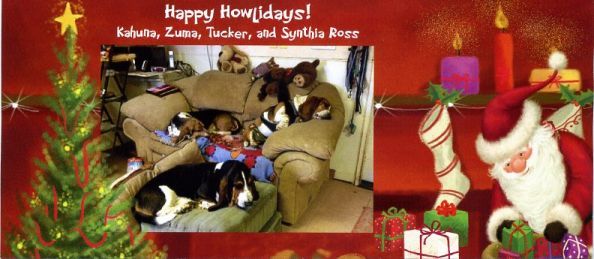 Kahuna, Zuma & Tucker, owners of Synthia Ross of CA.
---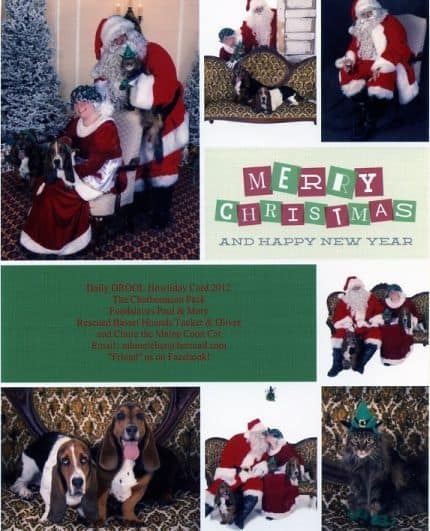 Tucker & Oliver, owners of Paul & Mary Charbonneau of WA.
---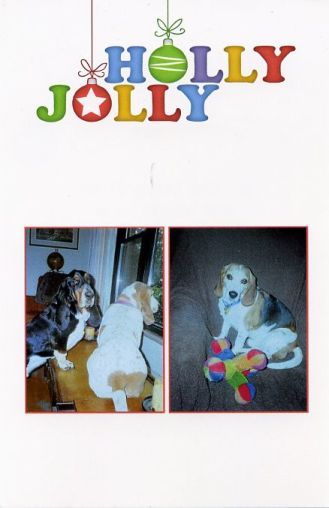 Chunky, Olivia & Christmas,
owners of Marilyn & Gerry Deucher of OH.
---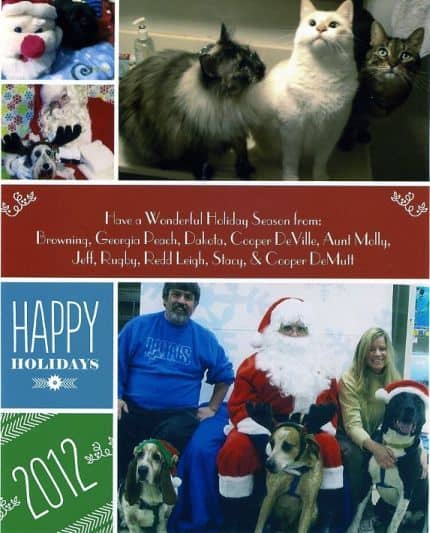 Jeff, Stacey & crew of MI.
---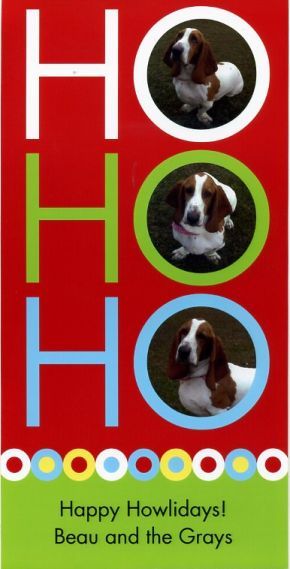 Beau, owner of the Grays of FL.
---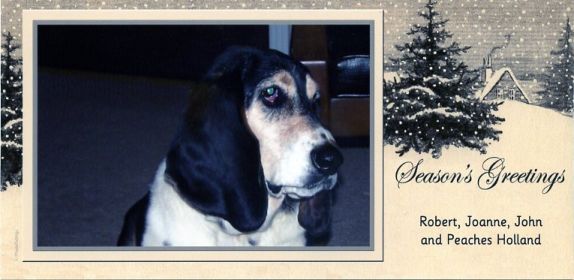 Peaches, owner of Joanne Holland of TN.
---
Otie, Lucy & Charlie, owners of Susan & Dennis Grage of VT.
---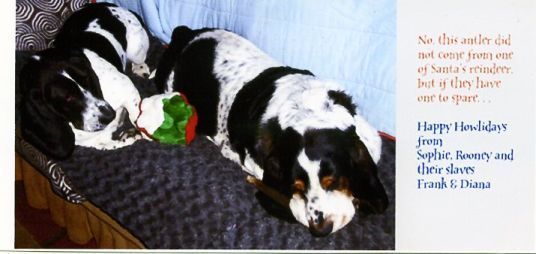 Sophie & Rooney, owners of Frank & Diana of Ireland.
---
Daizy, Clyde & Olliver, owners of David & Pam Chesser of CO.
---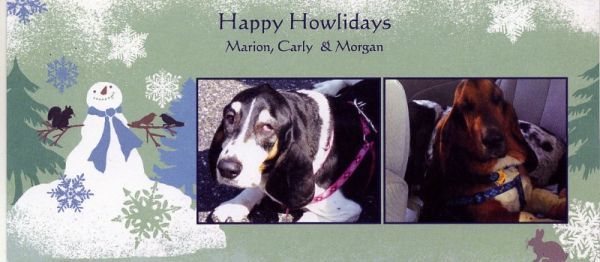 Carly & Morgan, owners of Marion Billy of NJ.
---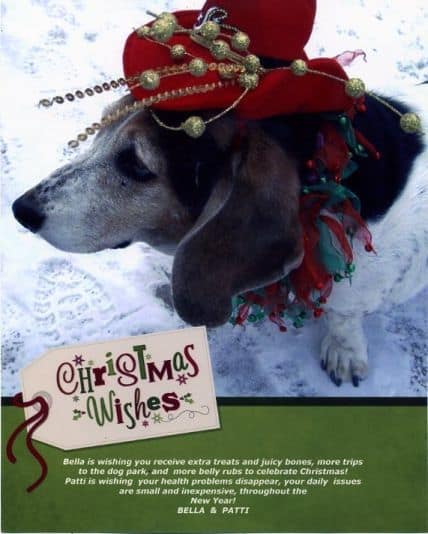 Bella, owner of Patti Pike of CO.
---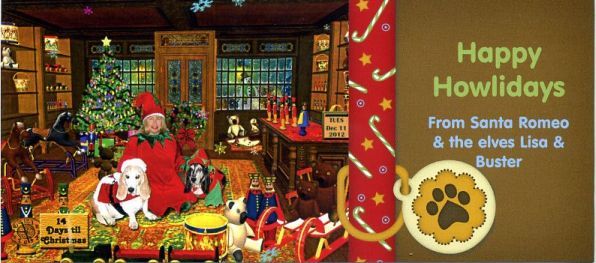 Romeo & Buster, owners of Lisa Potter of IL.
---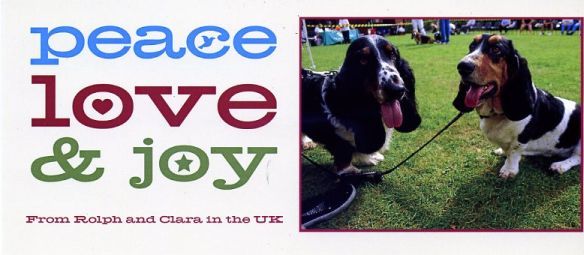 Rolph & Clara, owners of Sally King of the UK.
---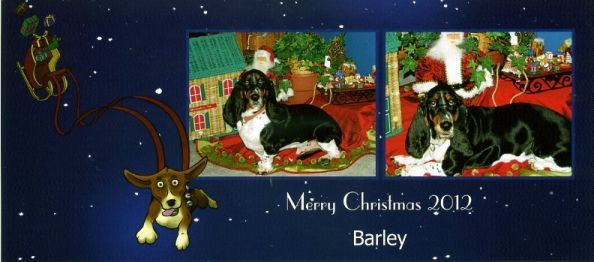 Barley, owner of Robert & Mary Moyto of OH.