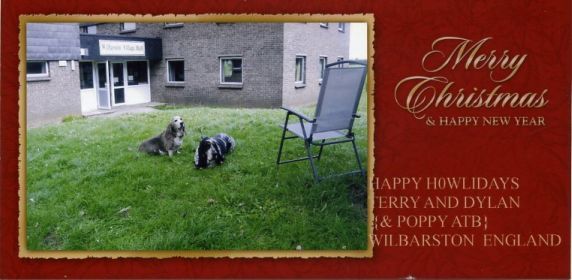 Terry & Dylan from across the pond in Wilbarston, England.
Poppy (ATB)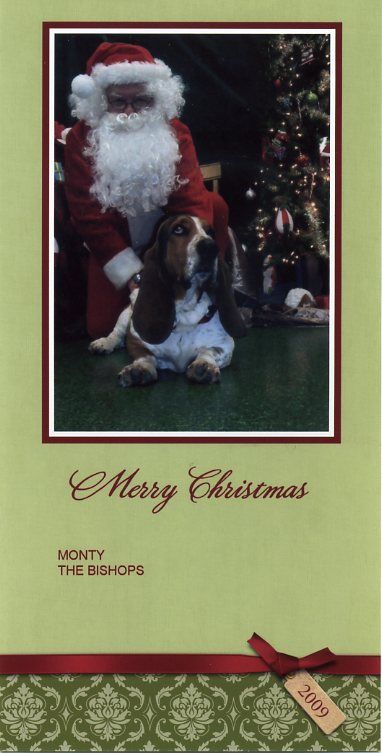 Monty, owner of The Bishops of TX.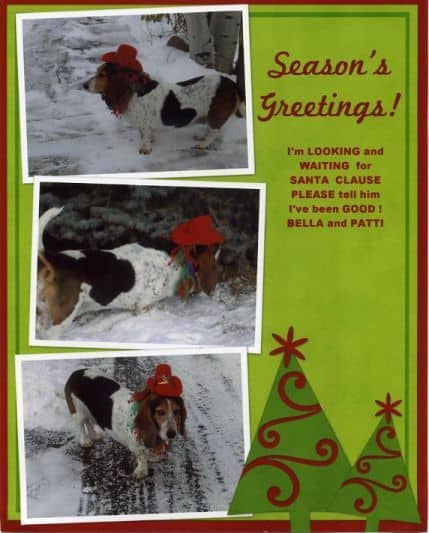 Bella Basset, owner of Patti Pike of CO.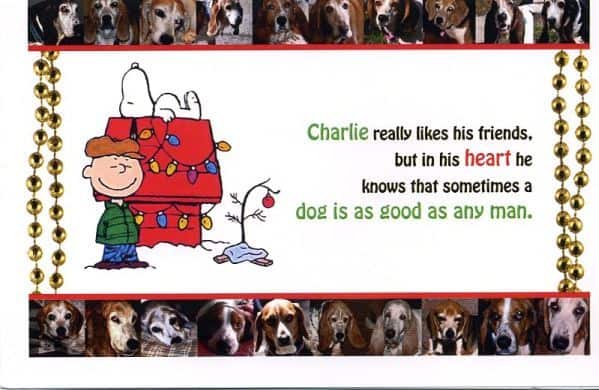 Happy Howlidays from the Bounders,
Senior Hounds Abound.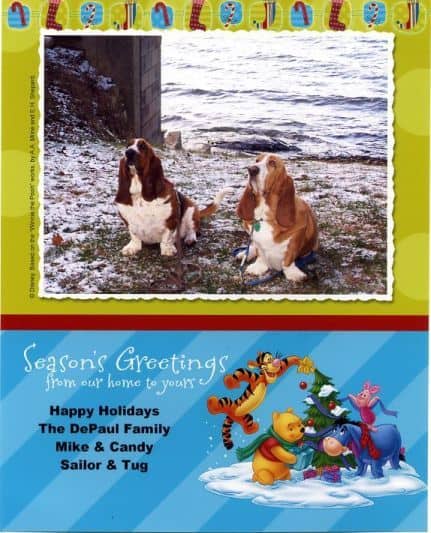 Sailor & Tug, owners of Mike & Candy DePaul of VT.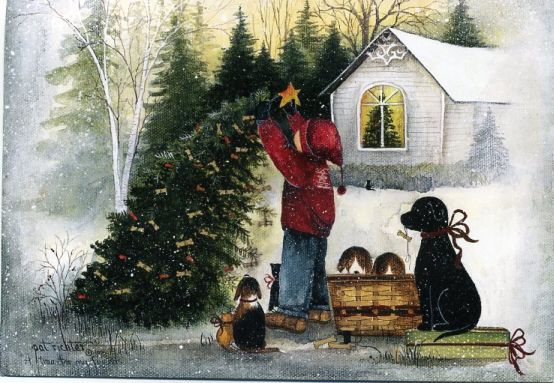 Happy Howlidays from Mid-Atlantic Basset Hound Rescue.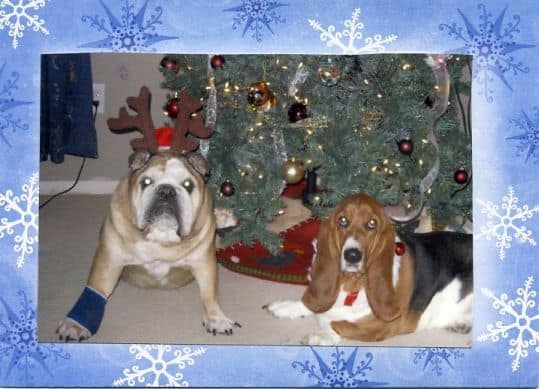 Floyd & Phoebe, owners of The Pfligers' of Canada.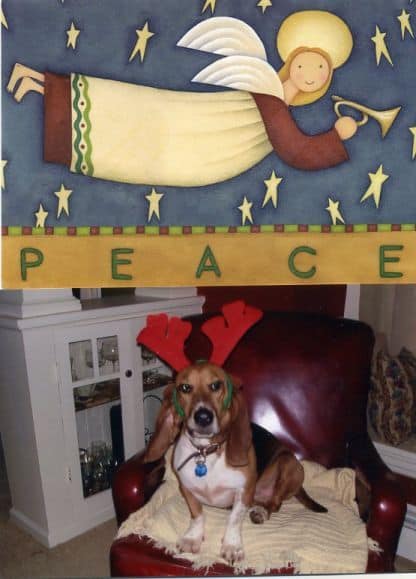 Gus, owner of Susan Willett of MA.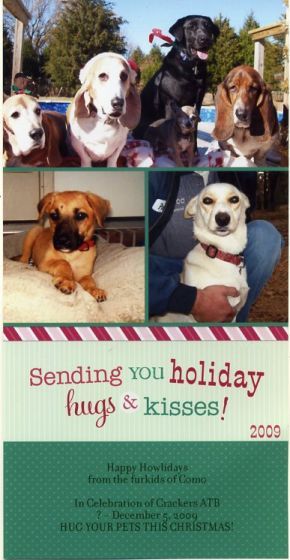 Dumbledore, Tangerine, Ricky, Perm, Barney, Cheezits & Crackers (ATB 12-5-09),
owners of Kayce Aultman & Patrick Rourke of MS.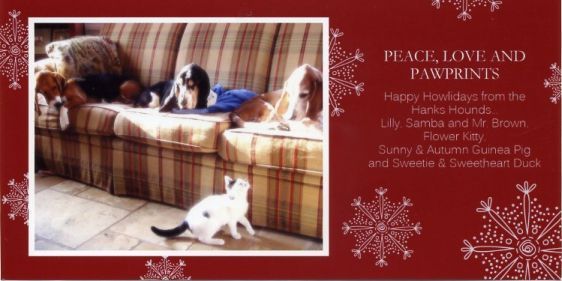 Lily, Samba & Mr Brown, owners of The Hanks Family of NY.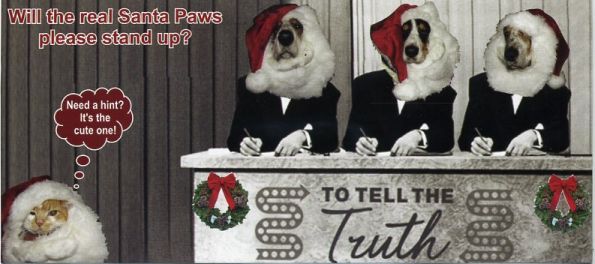 Yola Bean, Toshi Teriyaki & Harry Hat of Camp Toast in Seattle.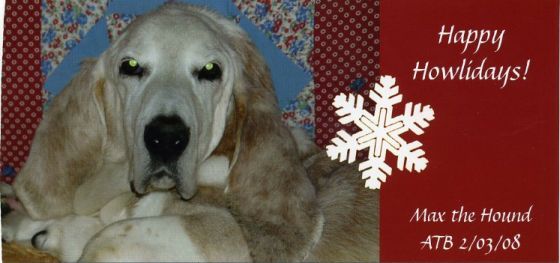 Max the Hound (ATB), looking down at Mom, Jacquelyn Baker.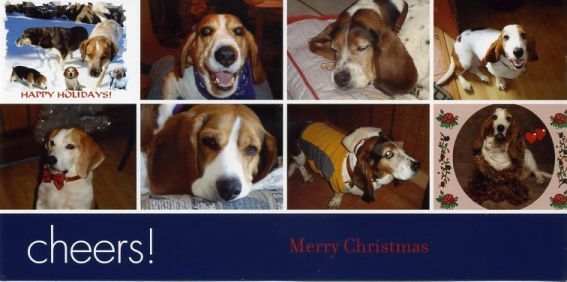 Lady, Snoopy, Einstein, Bailey, Tobyu, Windy & @Annie,
owners of Walli Gnatowski of NY.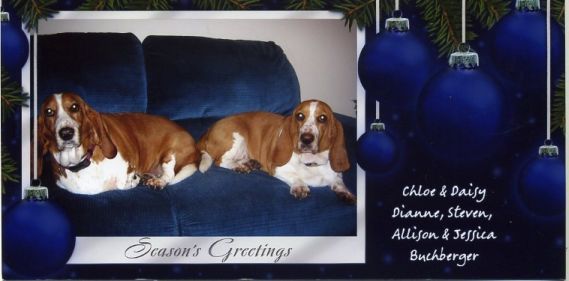 Chloe & Daisy, owners of The Buchbergers of NY.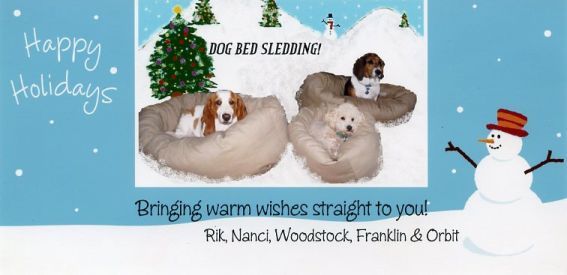 Woodstock, Franklin & Orbit, owners of Rik & Nanci of CA.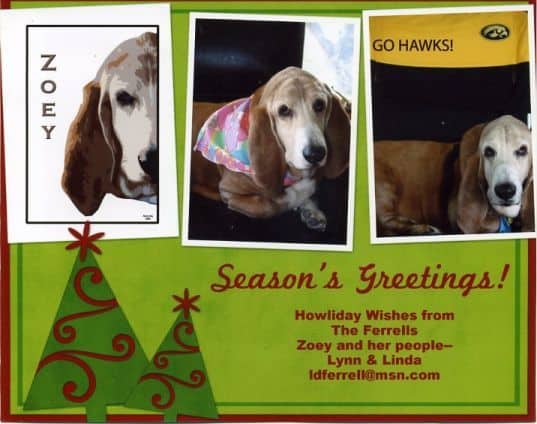 Zoey, owner of The Ferrells.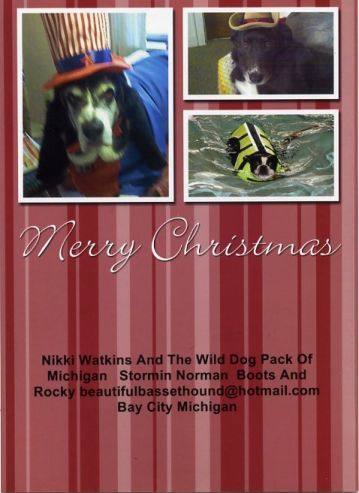 Stormin Norman, Boots & Rocky, owners of Nikki Watkins of MI.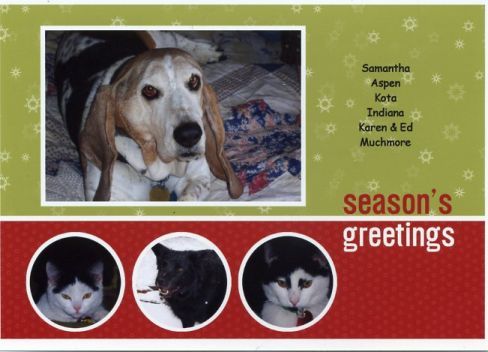 Samantha, Aspen, Kota & Indiana, owners of Karen & Ed Muchmore.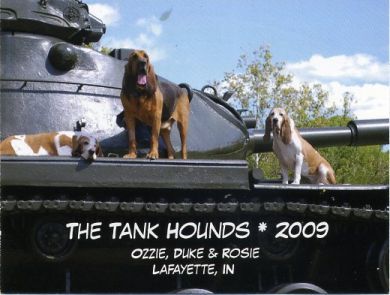 The Tank Hounds; Ozzie, Duke & Rosie,
owners of The Stokers of IN.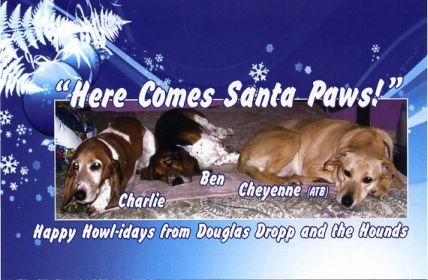 Charlie, Ben & Cheyenne (ATB), owners of Douglas Dropp.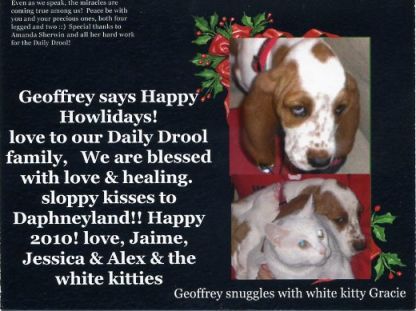 Geoffrey, owner of Jessica & Alex.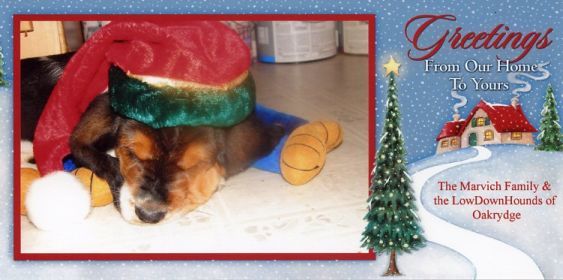 From the LowDownHounds of Oakrydge.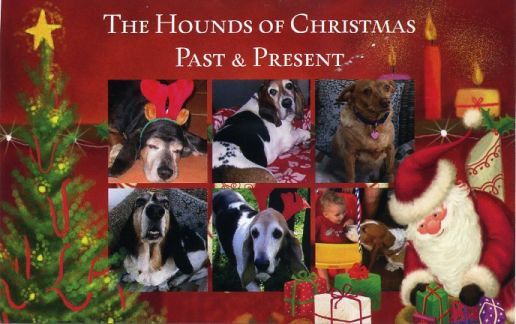 Ryder Smith, Maggie & Charlie Girl,
owners of Devon & Todd Smith of CA.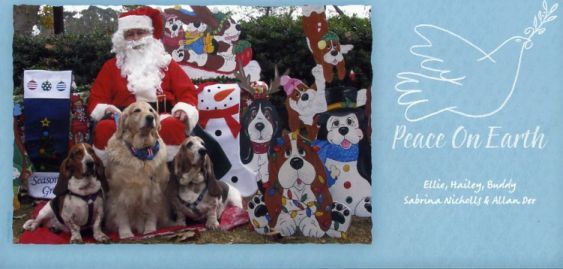 Ellie, Hailey & Buddy, owner of Sabrina Nichols of CA.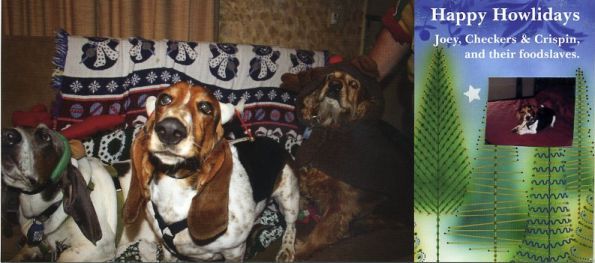 Joey, Checkers, Crispin & Domino, owners of Ken, Sue & Karrie of IL.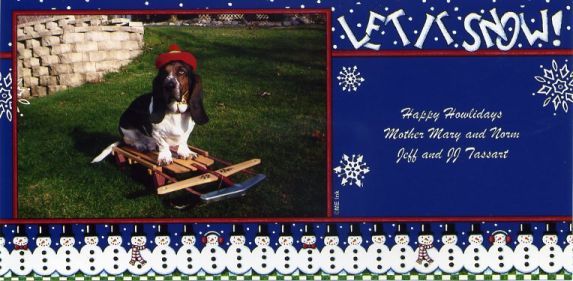 Norm, owner of Jeff & JJ Tassart of OR.
Carrie, Mandy & Walter, owners of Carrie Rasmussen of IL.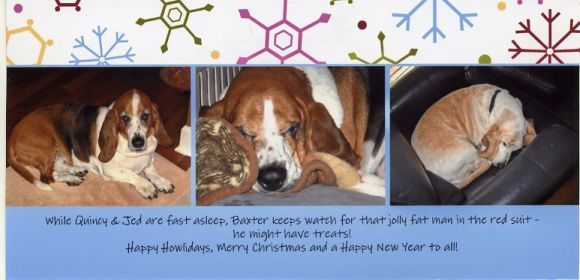 Baxter, Quincy & Jed, owners of The McDonald Family of LA.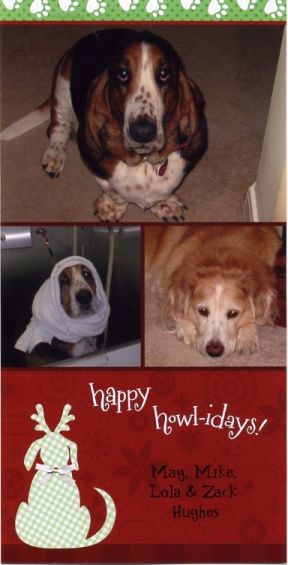 Lola & Zack, owners of Mag Hughes of TX.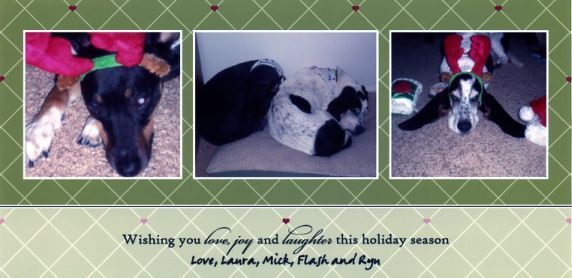 Flash & Ryn, owners of Laura Tancredi & Mike Geary of PA.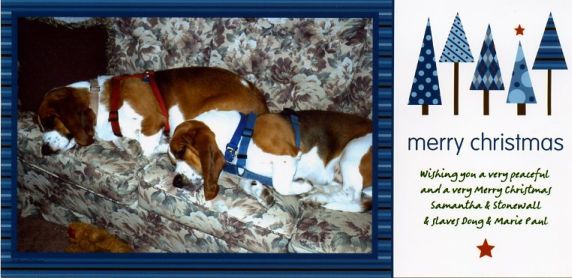 Samantha & Stonewall, owners of Doug & Marie Paul of KS.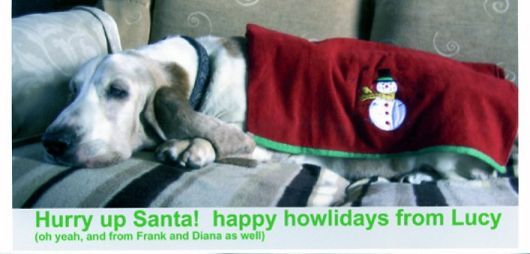 Lucy, owners of Frank & Diana of Dublin, Ireland.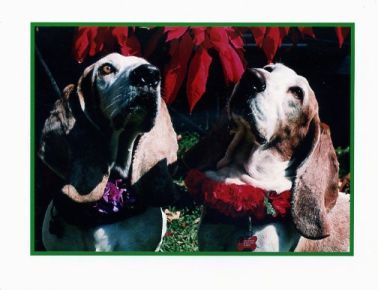 Bo & Harley, owners of Val Brewer & Bill Zwick of HI.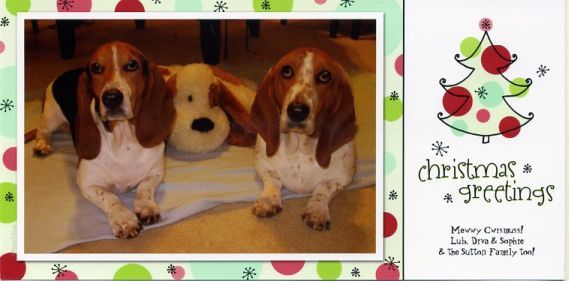 Diva & Sophie, owners of The Sutton Family of TX.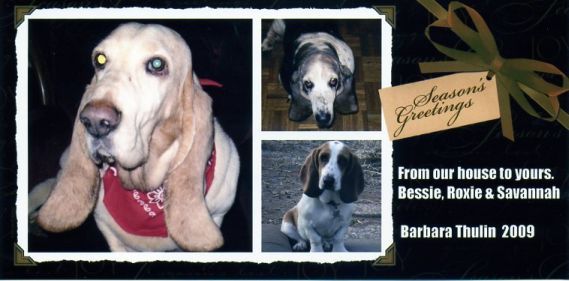 Bessie, Roxie & Savannah,
owners of Barbara Thulin of CA.
Odessa & Millie.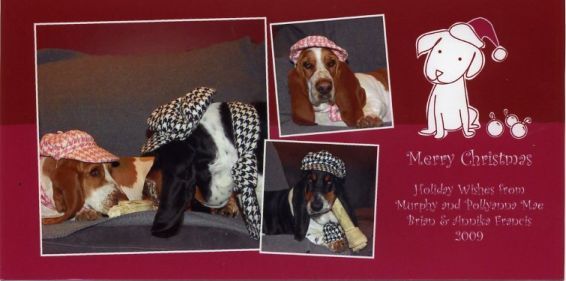 Murphy & Pollyanne Mae, owners of Brian & Annika Francis.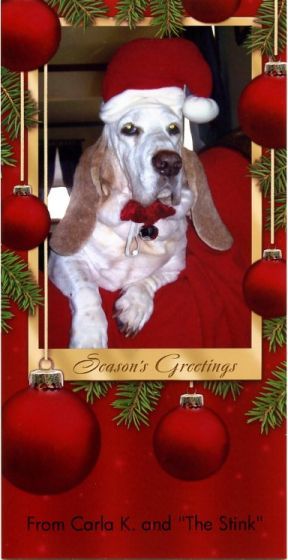 "The Stink", owner of Carla K. of IN.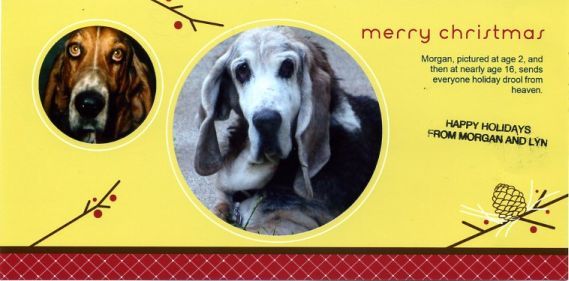 Morgan, owner of Lyn McEnaney of NV.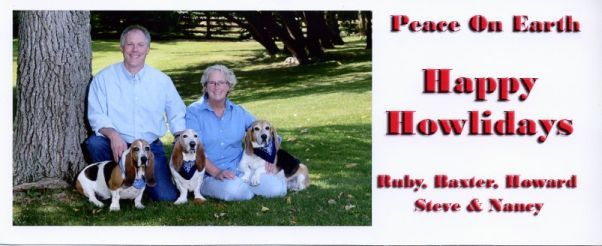 Ruby, Baxter & Howard, owners of Steve & Nancy of MI.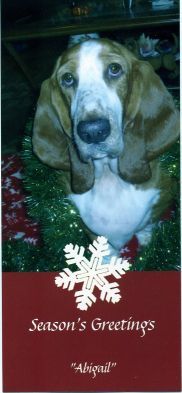 Abigail, owner of the Stachniks of FL.